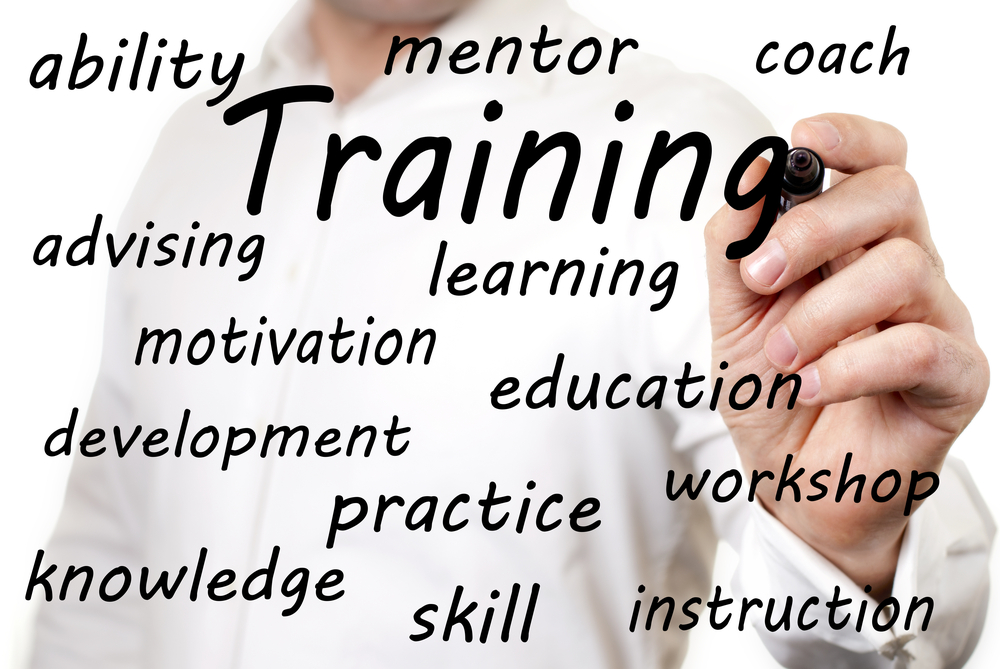 Creating a Customized Training Initiative for Your Company Will Lead to Success
In a fast-paced world of United Arab Emirates, your business needs whatever edge they can get. While your competition in Dubai is improving their efficiency, you could be investing in your greatest asset: your people. Training your teams means keeping your company competitive.
Remember These Things in Your Training Program
You can try to develop your own training program to teach your employee a new skill or to solidify current skills. And if you do create your own training program for your company, there are a few things to keep in mind. It doesn't matter if your company is based in Dubai or New York.
1. Determine your wins. Work out what your goals for your training initiative. Do you want your improve your customer service or streamline a new process?
2 Get buy in from your leaders and influencers. They are the ones who will affirm the skills learned long after the classes have passed.
3. Embed the notion of adaptability into the training. Prepare your employees for this training initiative and future ones by teaching them the importance of change.
4. Keep the content consistent with the values and goals of the company. Even if you change initiatives to stay nimble, the changes will be connected to your core identity.
5. Consider doing training offsite. The new environment stimulates the mind and strengthens the training.
6. Develop a way to measure your effectiveness. There iss no point in creating a training program if you do not know if it is effectual.
There are other ways to create a new direction in your company besides creating and developing your own internal training programs. You could outsource your training by sending key leaders to appropriate industry conferences. But look beyond your industry and consider leadership conferences as well to expose your people to broader ideas that they can use when they return home to Dubai.
Can't afford to fly and board your employees internationally. Webinars are an economical alternative that can still yield results. Consider hosting the webinars off site to create some distance between the education and the work environment.
How to Create Your Own Customized Training Program
By far the best way to adapt and grow as a company is to create a completely customized training initiative. However, implementing your own training program can be complicated. How can you put a effective and well-executed training initiative into effect with time you do not have and experience you still need to gain?
Consider Hiring a Training Consultant from a Training Company
Highly effective international companies in countries all over the world, including Dubai do a few thing similarly. One of them is partnering with other companies that have experience with effecting change in companies like yours. These companies that specialize in training also have the know-how to design, implement, and measure the effectiveness of training programs.
Why wouldn't you work with a training company to produce a customized training program that meets your needs and helps you to reach your company goals?
Your Company Doesn't Have a Culture of Training
When you work closely with a training company they can review your company culture and integrate that into the training. Even if your company does not have a culture of making adaptations or giving or receiving comprehensive training, your instructional designer can take that into account.
Your Company Has Specialized Goals and Needs
A good training company will listen to your needs and your desired outcomes. The training consultant will then build the training program towards those ends so that you can become successful.
Whether you want to build a stronger sales force by creating a more cost-effective sales process or you want to improve company culture by putting into a effect an initiative of cooperation between departments. A training company can equip your employees properly.
You Have Management that May Resist Outside Training
Ask the the training consultant if they will be able to cultivate relationships with key stakeholders. And ask how they plan to do it. A training company should be able to bridge your leadership with the goals of the training program.
Your Company Hasn't Changed in Years
Relax. Any training company worth its business has experience implementing change and a planting a seed of adaptive culture. It is not hard to for people to see the need to respond nimbly to our rapidly changing world, even if you are a large company.
You Want a Good Return on Your Investment
It is vital that the training company present ways to measure the effectiveness of the training initiative. Your training consultant should provide a methodology to get the metrics that matter.
If the training company doesn't give you a satisfying answer to your concerns about return on investment, find a training company who will. The results of a customized training program are quantifiable.
You Can Succeed by Creating a Customized Training Initiative
By far the most effective companies in Dubai have ongoing customized training as part of their DNA. You know your company best and can craft your own training, but it can be hard and time consuming. The resources and efforts you need to make may be better spent elsewhere, especially if you can find a proficient training company.