A lot of interesting events are set to be held across the UAE this weekend. We select some of the best events to make it an exciting week for you. Here are our pick of events to check out this weekend.
16 fun nights
Expo Centre Sharjah is all set to host the 16-day Ramadan Nights from today. Ramadan Nights will offer discounts – up to 80 per cent  – on some popular products and gadgets. Leading retailers, a wide range of household products, food courts and an exciting line-up of amusement activities; you're bound to love it.
Spa & stay
This is one of dubai's best kept secrets, but this summer there are offers for you to explore the luxury nature reserve for less. Al Maha Derest Resort & Spa is having a summer special on stays and spa treatments. Check out their site to find out more. We know for most it will be a treat but it's so worth it.
Fill your boots
In honour of Wellington Week, Gordon Ramsay's Bread Street Kitchen Dubai will be adding a twist to Gordon's signature dish, with a special Lobster Wellington, available until June 18, for Dhs495 for two to share. If you're not a fan of beef, this is a perfect opportunity to try out this famous dish, which is now fish, not meat.
Local fashion fest
Now we know you can't resist the offer of some one-off fashion designs. Tuscan themed shopping destination, The Outlet Village, is currently hosting eight designers from across the Middle East at a bazaar featuring a range of Abayas, Jelabiyas and jewellery during Ramadan. Bazaar Al Rakya is showcasing eight designers including: Sheikha Hend Al Qassimi's (pictured) exquisite House of Hend and Sara Al Madani's Rouge Couture.
Carnival clothing
Indian Designs, Indian motifs and even just a simple trim help the most basic garment transition from casual to evening wear. That's what you'll discover at Riwaaz – INDIA FASHION CARNIVAL this weekend. On today and tomorrow at the Sheraton Hotel & Resort Abu Dhabi from 6pm til 1am, make sure you're one of the shoppers in the know and head down for some exotic styles and clothes.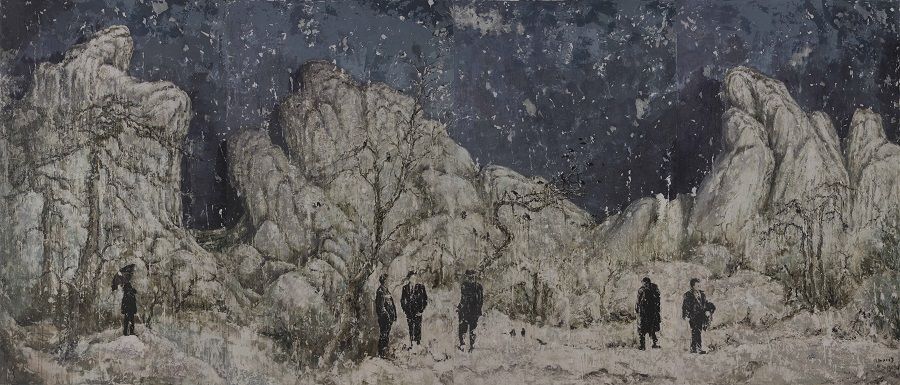 The 'art' of giving
The 'Art of Giving' exhibition is now on at FN Designs. The show not only brings together works of over 20 local artists but also has a special contribution from one of India's most acclaimed fashion designers Ritu Kumar. The various artists have collaborated together to donate one of their pieces to the exhibition and funds raised will be used to provide assistance to people in need.
Weekend dining
For the next two weekends, Hilton Dubai Jumeirah has a deal for families that will make sure you spend your time together for less. Enjoy a special day out at the five-star beachfront property at a special rate. The Dhs145 offer includes lunch at the all-day dining restaurant and access to the private beach for a day. Best of all, kids between the ages of 6 and 12 receive 50% off and children under 6 eat for free.
Why not sightsee in Sharjah?
See Sharjah for less. City Sightseeing Sharjah has announced a series of discounted packages over the summer period so you can see more of the emirate, look into its unique history, culture and attractions. Enjoy 24 and 48-hour tours. The 24-hour option is dedicated to sightseeing in Sharjah, the 'Islamic Culture Capital' and 'Cultural Capital of the Arab World'. The 48-hour ticket offers a similar package, but it also includes a free ride on the Eye of Emirates, free entrance to Sharjah Aquarium and Maritime Museum, seven museums along the tour and free entrance to Al Noor Island and Butterfly House.
Cook with this guy
Belgian Chef De Cuisine, Romain Van Durman is now responsible for The Chef's Palette at The Fairmont The Palm. Chef Romain will manage the resort's dedicated cooking studio where he will helm individual and group cooking classes. The Chef's Palette is an immersive, interactive cooking experience for diners of all ages seeking to create dishes to indulge in, pick up new skills in the kitchen, or simply enjoy an alternative dining experience within Dubai. So if you want to have fun in the kitchen, you know where to go.

Cancel all your iftar plans, we've got you covered
Turkish delight
Günaydin Dubai at the Souk Al Bahar has a reputation for serving the best kebabs and meat cuts in town. Enjoy Iftar at the restaurant, run by head chef and co-owner Cuneyt Asan, dubbed the 'fastest butcher in the world' and mentor to the very popular (and viral!) 'Salt Bae'.
Where: Gunaydin
24-Karat gold
Elegant and delightfully Arabesque, Karat, at the Address Dubai Mall hotel is offering an Iftar menu for families and friends to share. The sharing menu features authentic Arabic dishes, sweet delights and Ramadan Juices.
Where: Dubai Mall
A bit Arabesque
Café Arabesque at the Park Hyatt delivers a unique Sohour experience and offers the perfect venue to enjoy a light meal before dawn. Take the opportunity to enjoy a variety of shisha flavors, and tea while the sun comes up.
Where: The Creek
Ole, Olea
The Iftar at Olea, The Kempinski is a truly Levantine-cuisine experience with its open-cooking stations and shisha tent on the terrace, making for an enjoyable evening. Olea is on the second floor and there is valet parking, so you don't need to worry about finding a space.
Where: MOE