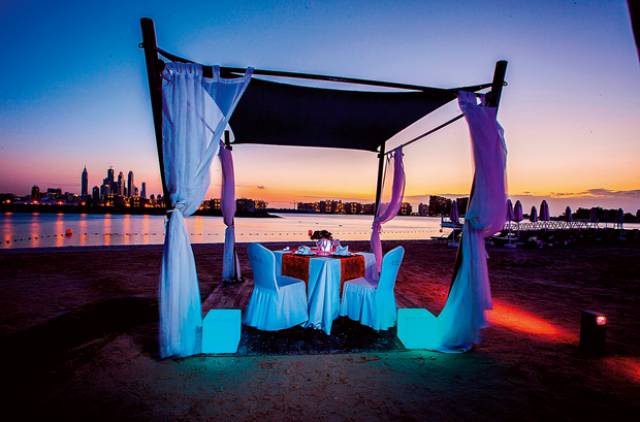 Rixos The Palm Dubai the newest hotels in Dubai, where the hotel is located in the Crescent Island, offers a unique experience in the field of hotels Emirate through the wonderful services and engineering design unique and imaginative décor characterized by luxury and Turkish civilization.
Rixos The Palm Dubai hotel consists of 230 spacious rooms and great views of the water towers and the emirate, in addition to the 28 apartments tasteful and luxurious. Guests can enjoy the private beach or enjoy Rixos swimming pools and spa, and a free shuttle service to the Mall of the Emirates and water taxi service to Dubai Marina hotel offers twice daily.
Rixos The Palm Dubai includes Outdoor tennis courts, spa and wellness center and a private beach
It offers guests a modern environment while in Dubai. Some of the excellent facilities at the hotel include
Allow guests access to a number of amenities such as a complimentary shuttle to and from the airport, Executive Floor. The hotel is also available in reception service 24 hours a day with the possibility of storing suitcases and connectivity to the airport.
Rixos The Palm Jumeirah offers modern hotel rooms and spacious Mhaz bales for making tea and coffee, Cable / Satellite TV, mini-bar. Each room includes a shower en suite, indoor shoes and cloth bathrobes.
Rixos The Palm Jumeirah hotel breakfast is served every day and the restaurant offers seafood dishes. For guests who roam throughout the day offers lunches travels on demand.
Guests can make the most of open-air activities set in Rixos Palm Jumeirah hotel, which include fishing and scuba diving. Crew working in a
Address: The Palm Jumeirah East, Crescent Road
Phone:04 457 5555