Dubai city replete with thousands of cafes that offer every day the delicious for their visitors, but in our theme this content ourselves with 3 restaurants only been able to stand out by offering food style beautifully combines the delicious taste, taking into account the health aspect of simplicity and style.
Let us give you the best cafes 3 combines the beauty and splendor of the place of service and delicious simple dishes.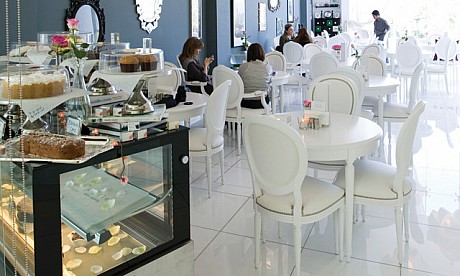 Circle Cafe
Managed cafe "Circle" simplicity that draws the attention of the people of Dubai to be the destination for lovers of simplicity and taste delicious and fresh cuisine in a family atmosphere warm characterized by authenticity by providing a haven creates the food authentic links between people, a place where people are eating and relax and even work in a friendly environment comfortable .
The list of food in many of the diverse varieties and distinctive dishes of appetizers, salads, sandwiches and main dishes cafe appetite and Lz Cap of sweets.
TC is located in Bay Square, Business Bay and has many other branches.
Pantry Cafe
Pantry Cafe provides an upscale atmosphere and quiet at Al Wasl Square area.
This cafe features an attractive design that violin menu of not less attractive for its design, it includes haven and debris from the wonderful pizza prepared in a special oven options and various authorities and main dishes distinctive.
Shopping can also be a lot of health and natural products such as jam, spices, pasta and desserts.
The cafe is located in the Al Wasl Square, Garden Road and has another branch in Bay Square, Business Bay.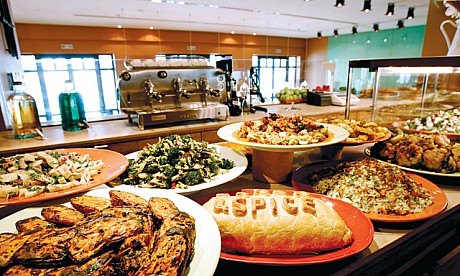 Baker & Spice
The "Baker & Spice" famous, a pioneer in the home-made cuisine are retrieved daily mature and fresh and membership from local farms in the UAE.
The advantage of the cafe brilliant in his own way in the presentation of most foods, consisting of the authorities and the main dishes on the platform of which we choose what we please.
Souk Al Bahar, Old Town, the center of Dubai, and Dubai Marina Promenade and the home market and the Town Centre.