In a city that is full of advantages and holds so much ethnic and cultural diversity as Dubai, it is natural to encounter these colors from many restaurants, cafes and shops. All there is looking for excellence and attracting visitors in innovative ways and quality services. For example, if you are fond of tasting different types of cakes, you will surely find yourself puzzled by what you will see around you. You will not be able to try everything and decide the best one. It takes a lot of time and effort, but you can get your goal. , And in an easier and faster way as well.
Find out about the best cakes in Dubai that are popular among the desserts.
1. Potato Cake from SugarMoo Desserts
SugarMoo Desserts is located in the Al Barsha area of ​​Dubai, offering you a selection of the finest and most delicious desserts. The specialty is the potato chips, which are pieces of salty potato chips stuffed into the chocolate fudge cake, in a combination of exquisite layers covered with salted caramel to give them more sweetness and pleasure. The price of this cake is about 160 dirhams.
2. Chocolate cake and sugar-free pecan nuts and gluten from Omnia Gourmet
If you are looking for a unique experience of desserts, do not hesitate to visit the Omnia Gourmet security store located in the Jumeirah area of ​​Dubai. The options offered are not only natural, but also visitors can enjoy the same taste. Chocolate cake, sugar-free pecan and gluten-free pecans, rich in cocoa and a thick layer of delicious, irresistible nuts. The price of this cake is only 29 dirhams.
3. Cheesecake of Comptoir
Stay there in the Jumeirah area and do not try to leave before you visit the famous Comptoir, where the guest celebrates a bouquet of sweets prepared in a unique and delicious way. The best choice is the Cheesecake Cake, which is prepared without any dairy products. It is a three-layer set consisting of almonds, coconuts and dates, and the middle of the cheese and ketchup filling. The ceiling is covered with cranberry puree . The price of this cake is 25 dirhams.
4 – Violet maitrella from Omnia Baharat
If you visit the Al Barsha area of ​​Dubai, do not just visit the Chogarmo Desert, but also get other options from the equally delicious desserts through the Bharat security shop. In the latter, the title is the Violeta Violet Mait, a seven-layer sponge cake stuffed with delicious hazelnut chocolate; Just pay AED 39 and the rest are unforgettable moments of enjoyment.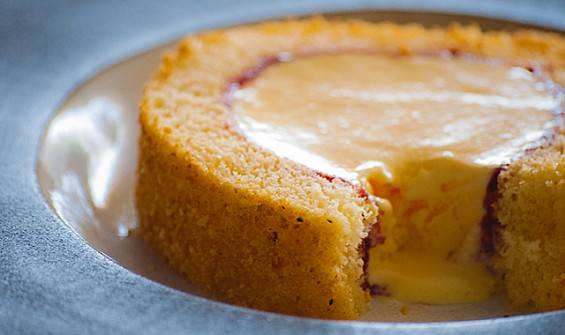 5. Arctic Roll with almonds and almonds from The Test Kitchen
The options in the Jumeirah area do not seem to end at all. From Mercato Mall there, you'll see another bright pearl in the dessert world this time called The Test Kitchen. For those who are looking for the best taste in this shop, I advise them not to leave the place before you taste the Arlette Roll cake with blackberries and almonds. This is a sponge-covered cake stuffed with vanilla and blackberry ice cream, which gives it salty flavors, all for only AED 25.
6 – lemon and orange loaf with wheat-free Shea seeds from 1762
If you come across Dubai Media City, consider yourself lucky, because you will have a chance to visit the 1762 store; one of Dubai's most famous desserts. There is no need to ask for a loaf of lemon and oranges, which is a very delicious cake, which attracts you thanks to the mixture of many flavors, they taste lemon and orange color and sprinkled with shea seeds, while making almond flour. You will never regret your choice of this wonderful cake, especially as it is large in size and its price is only 18.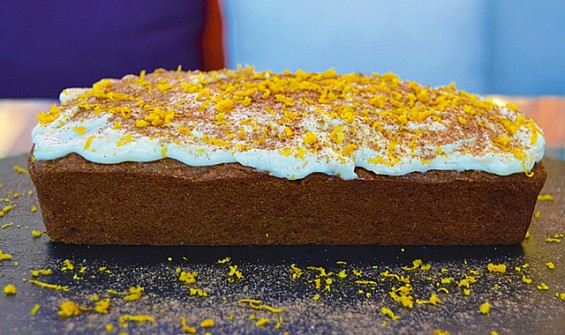 7 – Gourd cake of oatmeal from Spill the Bean
If you decide to visit the Sunset Mall in the Jumeirah area, you will not only have an appointment with the most important shopping experiences there, but this modern destination will offer you the best dessert options through a number of distinctive shops, Especially the gourd cake made from oatmeal; a very tasty and large-sized cake, able to satisfy your empty stomach after a long and hard day of shopping and traveling. Pay only AED 20 and then unleash yourself to enjoy the finest flavors!
8 – German Chucklet Cake at Clinton Street Baking Company
By visiting the Clinton Street Baking Company, located in Dubai's Tower of Foz, you will be given the opportunity to spend some of New York's finest moments with a wide selection of the best American desserts; get extra calories by eating the German Chocolate Cake The latter is a unique blend of flavors of Venezuelan chocolate, Swiss chocolate, caramel, walnuts and crispy coconut. As for the price of this cake, it is AED 34; an amount that seems little compared to what you will experience in the taste!
9. Cheesecake berries from bistro
Of course, you are a dear reader who has a taste that makes you love those wonderful flavors that the cake gives you. Best of all, you will find it in the city of diversity in Dubai, specifically through the choices of the Bistro, which overlooks the famous Sheikh Zayed Road. I will ask you for a piece of cheese risotto, which is rich in fresh cheese. . All for only AED 21.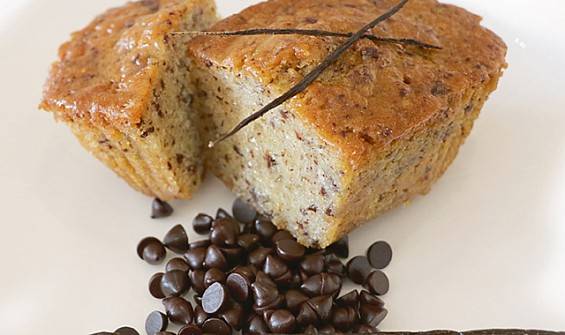 10. Chocolate cake and small vanilla with tea from Choix Patisserie and Restaurant par Pierre Gagnaire
Dear reader may need to change sometimes even in the foods and tastes that are used to love and eat, if you are looking for a new and distinctive experience in the world of sweets, all you have to do is to go to the area of ​​Festival City, where the shop is located Patrice & Restaurant Bar , Which will certainly welcome you with the most unique and unique varieties. If you want this experience to be more wonderful, you can order a cake made of dark chocolate that will give you a feeling of irresistible pleasure. And the price, the cost of the latter AED 30.