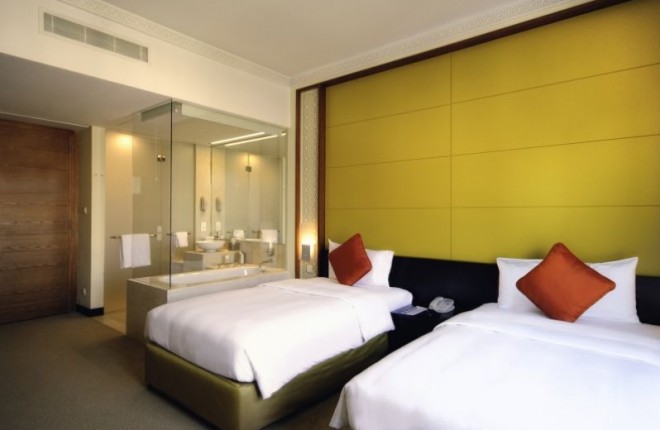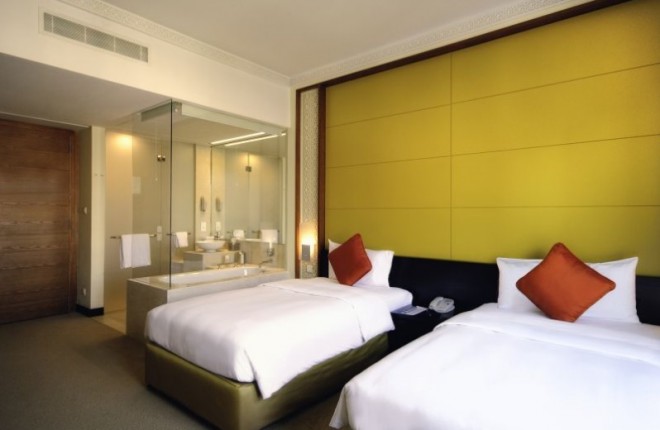 Who see Vida Downtown DubaiIn its current form it is difficult to imagine what it was previously when he was named Qamaruddin Hotel, a radical change is in the concept and format of the new hotel seems very perfection and admirable. Followed Vida Hotel to Emaar Hospitality Group, it has been completely renovated to turn from east hotel character and features of a traditional tasbil to a boutique hotel Very modern and youth appearance with a mixture of decoration wood, leather sofas and chairs fabrics Allenin center practical work provides computers Apple computers a huge screen.
Vida was opened Downtown hotel after the re-inventing of Qamardeen to Vida in June 2013 and includes a hotel lobby lounge warm wonderful natural illuminate the beautiful terrace overlooking the swimming pool. It also has a restaurant "No Sir," which is one of the finest restaurants in the Boulevard area.
It was inspired by the name "Veda" of the meaning of life carried by this word, one of the distinctive places in Dubai that combines comfort and functionality and luxury Youth is a component of a building with six floors located just a few steps from the Dubai Mall and The Dubai Fountain, the musical is just a short distance from the Dubai International Airport and Dubai International Financial Centre.
Perhaps what Vida Downtown Dubai hotels being directed to the category of young businessmen and women who are the future leaders and researchers on innovation to urge them and encourage them to creative thinking, a task Vida Downtown message on their delivery through the unique atmosphere that pervades the hotel in addition to the cutting-edge technology and friendly service .
Address: Sheikh Mohammed bin Rashid Blvd – Dubai
Phone:04 428 6888