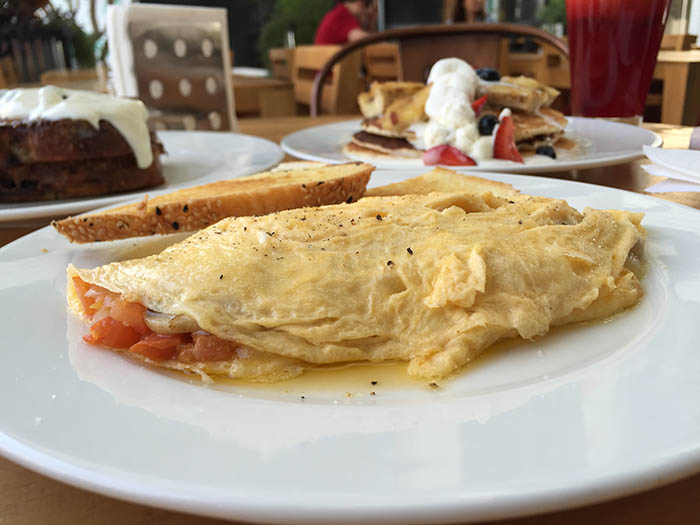 One of The Best Beautiful places who recently discovered and known It offers breakfast restaurant in Dubai "Soho Grill " who exists in several places but I preferred the new I valgus their branch on Sheikh Zayed Road close to the Dusit Thani Dubai Mall Hotel.
Decorations Sheikh Zayed Road Branch, a beautiful and fashionable trims who I like in restaurants means is dominated by wood and iron with the utmost harmony, and the restaurant consists of two floors and the second floor quiet.
Walkman have external session, and of course in the beautiful atmosphere Halummen in Dubai was necessary for us to sit where all Shui passes overhead Dubai Metro expands our chests and Bgit photograph them but it was a fast and estimated ..
As for breakfast tried omelette with our choice who we love and Random cheese, mushrooms, tomatoes, onions and tastes of very delicious and light, and also tried the pancakes banana Almakraml distinctive and delicious, and also tried very rigid plate is a Cake Studio and it Burgers and decent taste worth the experience already.
Juicy who delicious named OMG vitamin C does not trivialize a cucumber juice with orange and ginger.
Very beautiful experience and enjoy every moment of wonderful moments and Breakfast in a special place .. I advise you to be tempted You Breakfast Soho Grill
Address: Century Village, Al Garhoud – Dubai
Phone:04 286 8520
Hours: 12:00 pm – 1:00 am