Dubai is one of the first-class tourist cities to attract tourists from all places. It offers an unconventional lifestyle and gives young people the chance to do the most fun things. Dubai is the most beautiful place in the world. From enjoying skiing, desert safaris, scuba diving, hot air ballooning and other leisure activities, and today we will get to know each other about Dubai's best tourist spots.
Desert Safari
Desert Safari In Dubai you can experience a unique experience that enables you to ride horses, wear local costumes, paint henna and tattoo work, spend great time at night parties, have dinner with friends, watch the best belly dancing shows, On the sand dunes in the desert and riding cars dedicated to it accompanied by specialized trainers, and the safari offers a lot of meals and delicious foods, which are grilled meat and salad and hot and cold drinks and sit in a Bedouin-style camp.
  Heritage Village
This village is located in the Shindagha area, a free youth-friendly destination. It is an exciting entertainment trip to an old village which is one of the oldest attractions in Dubai. You will enjoy watching traditional dance shows, singing, music and various competitions. You can also eat the lentil and flour pie that is famous for this village.
Dubai Abra
They are old boats next to each other in the Dubai River, which are used by tourists and workers to travel from place to place and to see the attractive tourist attractions. There are also wooden merchant ships loaded with goods. And to identify the places of entertainment and tourism and see the landscape, and navigation in the waters of the Arabian Gulf is the only public transport allowed.
 Arabian Sea
The Arabian Sea is one of the ideal places to swim and enjoy water volleyball with friends and relatives. The Arabian Sea is characterized by soft golden sand beaches which are very popular and you can play kites there and spend the most beautiful time with family in the gardens there. Brilliant restaurants are also served, offering grills and delicious meals.
 Wild Wadi
Wild Wadi has water sports, water sports, swimming and snorkeling in the water. It is an authentic Arabian place for young people of all ages. You can also ride there and enjoy swimming in the industrial waves and small boats. Wild Wadi is located in front of Burj Al Arab. directly.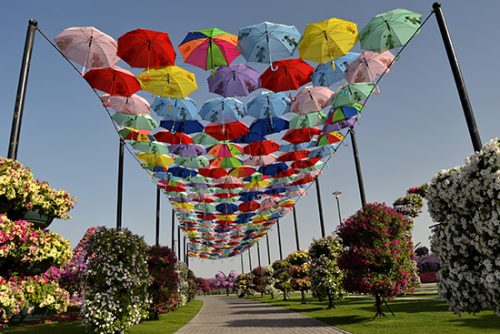 Zabeel Parks
You can visit Zabeel Gardens late in the afternoon so that it is time to enjoy sitting in the gardens, walking and various activities, a park packed with locals, multicultural families and young people from all over Dubai. You can play football and rent bikes that are suitable for four people to travel around Creexide Park You can also rent a boat, wander around the lake or eat snacks and hot and cold drinks.
 The Dubai Mall
The Mall of Dubai allows you to shop and play at the same time. Dubai generally has a lot of shopping malls, but Dubai Mall is the most suitable for young people because it has an underwater zoo and a large aquarium. It also has the famous Sega Park and a ski The large Dubai fountain and various water games.
 Ski Dubai
The Dubai product at Mall of the Emirates has its own ice skating grounds and a private youth garden where they can ski in the giant ball or play in the snow only and can also buy the best ski clothing and gloves at the best prices.
 Dubai Museum
Located in Dubai's oldest building dating back to 1787, the Dubai Museum features live-size interactive images of Dubai's busy old harbor and souq. The museum also tells ancient historical stories of fishermen and animal life.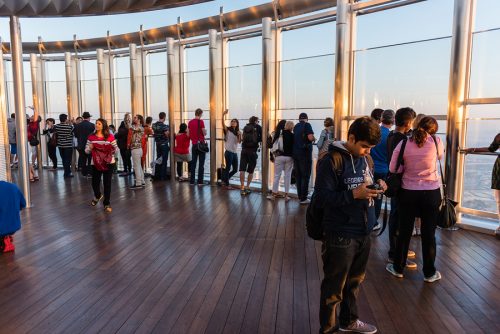 Burj Khalifa
Dubai is home to the tallest building in the world known as the Burj Khalifa, one of the most beautiful places for young people. It is an amazing opportunity to see Dubai's glamorous rivers, hedges and attractions from above the tower and enjoy the beautiful scenery from the rooftop. Unique.
 Hot air balloon
If you want to see more of Dubai's tourist attractions you will not find the best hot air balloon from which you can hike up and tour to see the amazing tourist attractions, it is a recreational activity suitable for young people gives them the opportunity to ride the desert balloon for an hour full and enjoy the wonderful landscapes and see sunset and sunrise, It is a good opportunity to relax and take a break from the busy shopping malls.
  Dubai Floating Restaurant
It is a great place to have a delicious and delicious dinner buffet. The Dubai Floating Restaurant overlooks the Dubai River, a large boat made of wood similar to old Arabian shipwood. You can go there for a wonderful two-hour trip and enjoy dinner and hot and cold drinks with family and friends.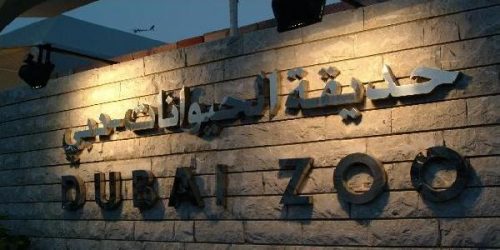 Dubai Zoo
If you are an animal lover, we recommend visiting the Dubai Zoo dating back to 1967, one of the oldest animals in the Middle East. It is one of Dubai's tourist attractions since the late 1960s. The park has about 230 species of animals and attracts a large number of animals. Visitors to Dubai Zoo each year had 336,346 visitors in 2008, yet the Dubai authorities are planning to build a more distinctive and more advanced zoo that will be opened very soon.