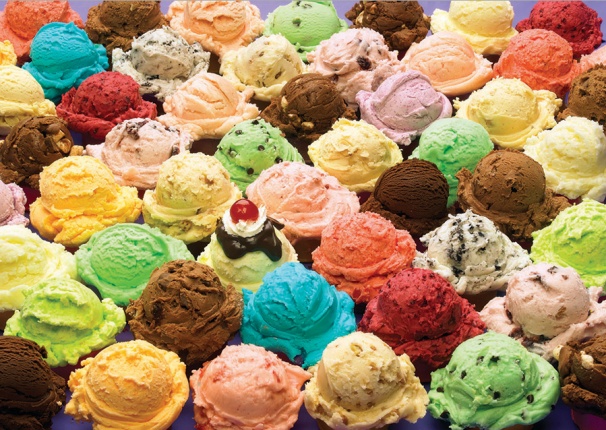 On the occasion of the summer weather and high temperatures and severe we need all that is cool or iced and with our launch in vacations and travel, the most viable option to tell our thirst and to provide our bodies energy derived from sugars and carbohydrates is eating ice cream.
Marble Slab Creamery
Proud company " Marble Slab Creamery", which was established in 1983, it offers home-made ice cream in the traditional way with fresh ingredients from local farms.
It also is known for the diversity of additives that are added immediately after the request and mixed with ice cream on the table marble frozen.
Häagen-Dazs
Since 1920 "Häagen-Dazs", constantly seeking to provide what is innovative in the world of ice cream, the brand has begun at the hands of ambitious young "Reuben Mattus" who developed the work of his mother from horse-drawn carriage to sell ice cream in the Bronx New Yorker to the best ice cream from the finest fresh ingredients production.
Cold Stone Creamery
25 years and "Cold Stone Creamy Cold Stone Creamery", ice cream provides a way prepared frozen granite stone with many additions either fruit or chocolate or nuts and others.
London Dairy
"London Dairy London Dairy", the most famous brands offering ice cream all over the world with a wide variety of flavors and tastes.
Baskin Robbins
Perhaps one of the oldest known places in Dubai is the ice cream, "Baskin Robbins ", which was established in 1945, to hand Burt Baskin and Irv Robbins and I knew with 31 flavor, in order to be in every day of the month, a different flavor!
Noteworthy that the Baskin Robbins Baskin Robbins has more than 1,000 flavor!