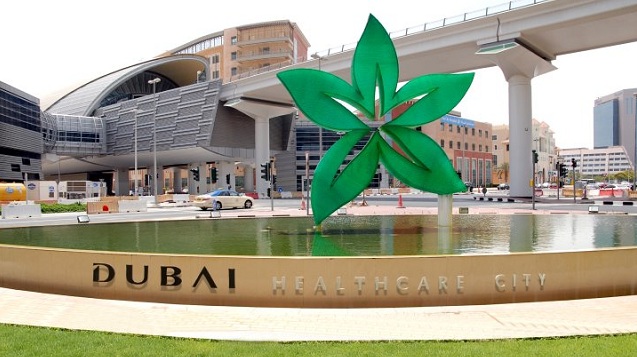 A modern and developed country will give its population high quality public utility and public services. One of them is hospital. Having good hospitals which are easy to access and located all around the country is must for a modern country. Those hospitals and their staff must be able to help every citizen to feel better. It is not only its citizens who seek health care in those hospitals but people from all around the world go to these hospitals for the same reasons. Having first-class healthcare as a tourism attraction is often the secondary purpose of the establishment of these excellent hospitals.
United Arab Emirates is one of the countries that has a mission to provide the best healthcare for its citizens and people from other countries. One of its healthcare organizations is Dubai Healthcare City or DHCC. It is located in Dubai and established in 2002. This organization has two hospitals and a medical center. The hospitals are Dr. Sulaiman Al-Habib hospital and Mediclinic City Hospital. DHCC is also the home of 120 outpatient medical centers and medical laboratories. There are more than 4000 licensed medical professionals who work for this healthcare facility. The medical center of DHCC is called Mohammed Bin Rashid Academic Medical Center or MBR-AMC. The aim of this medical center is to provide integrated academic and medical environment for excellent education, research, and healthcare. Advanced medical industry and technology are applied in the MBR-AMC. DHCC also make big investment on medical education in every medical aspect.
Dubai Healthcare City is occupying 4.1 million square feet in the free trade zone of Dubai. It is established with the aim of becoming an internationally recognized as high quality healthcare and first-class integrated center of medical education and research and clinical and wellness services. It is also aimed to attract tourists. DHCC offers wide range medical services that will meet any medical needs. Its medical professionals are guaranteed to deliver the best medical services to every patient. To make sure that these professional perform the best medical services, DHCC offers continuing professional development.
For DHCC, the satisfaction of the patient is a number one priority. Based on a report, the DHCC patient satisfaction level is 89%. It is 19% more than targeted patient satisfaction level which is only 70%. Dubai Healthcare City integrated excellent partnership with other healthcare industry. There are private and branch office of foreign hospitals. Some of them are Mayo Clinic Middle East, London's Great Ormond Street Hospital, German Medical Center, and the French Pediatric Clinic.
There are numerous hospitals in Dubai. But, only some of them are under the wings of DHCC. Other hospitals are under the DOHMS or the Department of health authority. The hospitals under DOHMS wings are not only government hospitals but also private hospitals. The government DOHMS hospitals are Dubai Hospital, Latifa Hospital, and Rashid Hospital. Some of the private ones are Canadian Specialist Hospital, Neuro-Spinal Hospital, and American Hospital Dubai. For those who want luxury, Prime Hospital Dubai is the best choice.