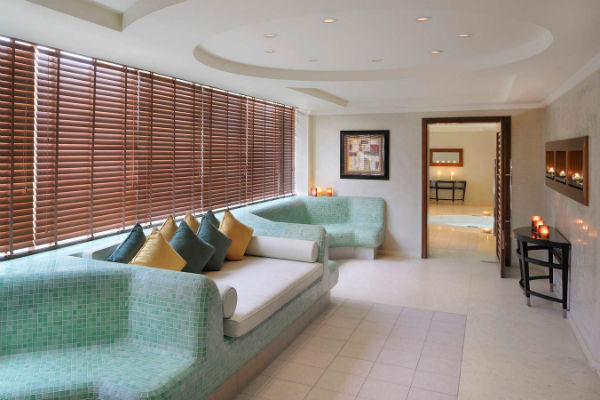 Retreat Spa & Health Club located on the fourth floor Grosvenor House Hotel, Dubai. The resort is a haven for those wishing to relax and calm. Where the resort offers a wide range of spa treatments and gym facilities and equipment, Jacuzzi, steam room, sauna and swimming pool. The resort features luxury and elegance in all decors and facilities provided by the details.
Retreat Spa & Health Club offers a range of treatments from phytomer group. This well-known brand efficiency range of skin care products inspired by the marine elements of commercial availability. And specialized spa treatments one massage a total maritime massage Sea Holistic massage. This treatment begins with coverage of one of the body types of self-heating mud. This silt and works to remove accumulated toxins in the body. This is followed by a long massage. This treatment helps to rid the body of toxins and stress relief.
Retreat Spa features an international team of qualified therapists provide the utmost care and attention to the visitors. Retreat resort is considered the right place for those looking for traditional aesthetic treatments or who wish to relax by luxury massage treatments.
Retreat Spa & Health Club
Al Sofouh Road, PO Box 118500, Dubai, United Arab Emirates
Phone: +97143996761
Email: retreat.grosvenorhouse@luxurycollection.com