The most important landmarks of Dubai and the most prominent places are various activities for children's entertainment so that they can spend the most pleasant and exciting times with adults.
Here are the top eight entertainment activities for children in Dubai, so they can be explored and enjoyed as a family.
Aquaventure Water Park
Adults and young children can spend their time in Atlantis, Palm Jumeirah, Aquaventure, and adventurous enthusiasts can experience water slides, one of which takes you through a tube and takes you to a water lake. Children can enjoy quiet and nice slides in the Splashers.
You can also enjoy fun with the games and slides that have broken records, and in the Lagoon Lagoon, you can walk and snorkel with sharks with special helmets or traverse water deep to the waist to learn about, touch and feed rai fish.
Kidzania
Kidzania concept at the award-winning Dubai Mall is designed to provide a small-scale "adult experience." It is a "recreational educational complex" with paved streets, buildings and an efficient economy so you can watch your children play the role of adults, From the firefighter, the chef and the doctor to a radio presenter and pilot at Emirates Airline or a premium perfume maker.
Desert Riding
In the Desert Desert Resort, you can go on a tour to learn about the Arab culture and Bedouin lifestyle that prevailed in this region in the past with children.
Kite beach
Kite beach is now equipped with a newly paved ski park, an outdoor trampoline, an adventure-filled gymnasium and a leisurely play area. This beach has become the perfect place to swim with children, collect shells and then stop For breakfast or lunch at Park House or one of the beach cafés along the race track.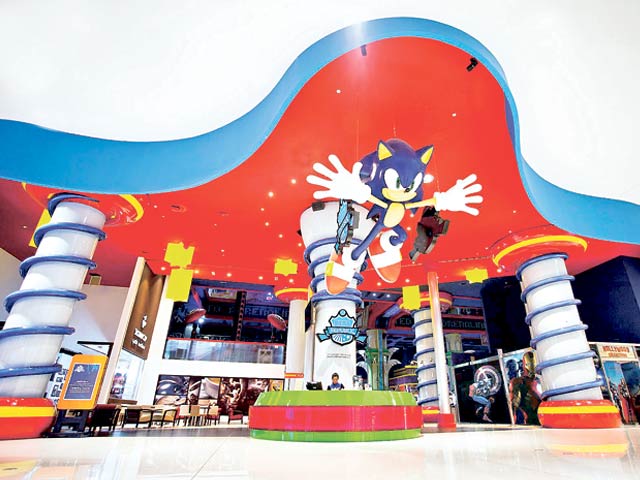 Sega Republic
Sega Republic features traditional attractions, as well as unusual simulations. The Lasers Stadium, a 360-degree lunar race in virtual reality, and the Sonic Hopper for free landing are nine feet high. For younger children, they can play basketball, or enjoy the 4-storey safe play area. With a total area of 76,000 square feet, the complex offers visitors 15 exciting games, a variety of entertainment options including the latest motion simulation games, classic carnival games, competitive skills tests and a host of award-winning bonus games.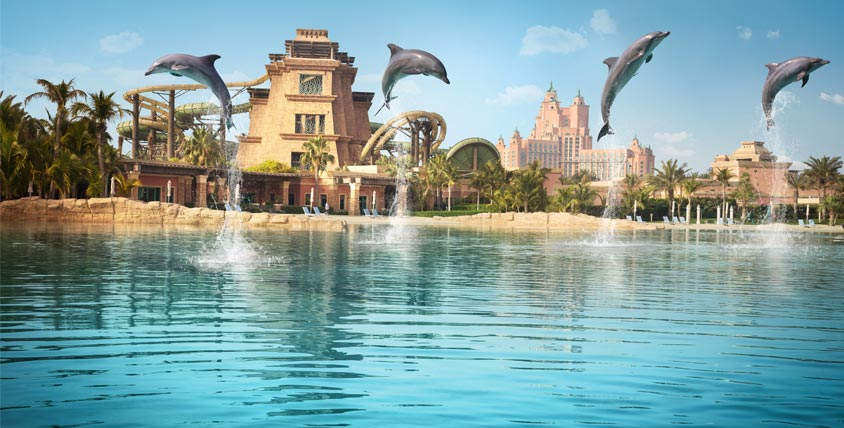 Dolphin Bay
Swimmers of all ages and skills in the  Dolphins Bay will have the opportunity to communicate with them, these friendly marine creatures. At the end of the day, do not be surprised if children tell you that dolphins have become their favorite friends.
Dubai Ice Rink
Some may wonder about skiing during the summer, but Dubai has always fascinated us with the offers. The Dubai Olympic-size skating rink at the Dubai Mall is open to skiers of all ages and abilities with trainers available to help you.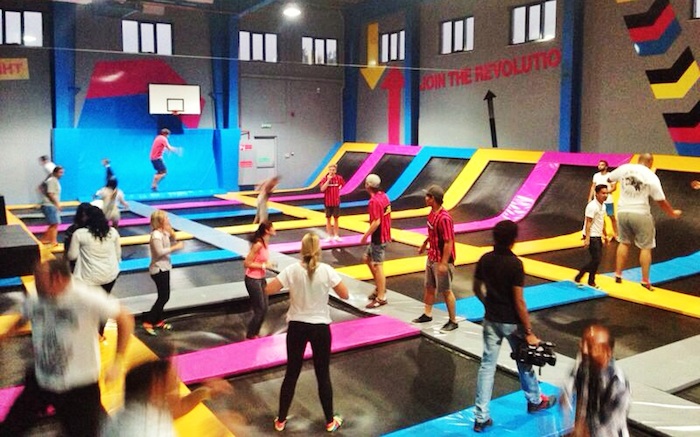 BOUNCE Dubai Trampoline
BOUNCE Dubai Trampoline welcome young and old alike in the Al Quoz region to spend time filled with fun and challenges on more than 100 "trampolines" connected to each other. So unleash yourself in the huge free jump zone, along with the pitches, as well as the high performance with the towering wall. Children can also play at the Mini BOUNCES, and spend time enjoying their activity.