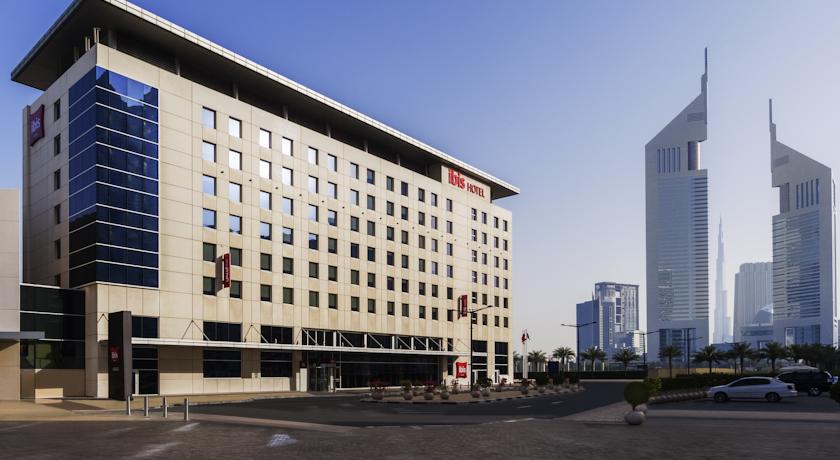 Dubai is a fast growing city in the world with a phenomenal economic growth. Along with this incredible development, the city has become one of the best holiday destinations in the world. The number of tourists visiting this city from all over the world is growing every year, creating a demand for all kinds of accommodation as well as other tourist facilities.
Hotels in Dubai
Statistically speaking, in 2006 there were more than 6.5 million hotel guests in Dubai, and in January the next year in 2007, this city scored a world record for the highest hotels occupancy and revenues, surprisingly leaving behind other top destinations like London, Tokyo, Sydney and Hongkong.
With the growing demand for hotels in Dubai, many famous luxury hotels are established in this city. All of these hotels come with superb amenities and facilities. A lot of these luxury hotels spread across Bur Dubai and Deira, some others are located in Dubai Marina, a popular place for local and international tourists which. A lot of famous business hotels also located in Sheikh Zayed Road and other modern business areas in Dubai. Another popular location for luxury hotels is in Jumeirah beach area.
Some the best luxury hotels you can find in these areas are Metropolitan Palace Dubai Hotel, Arabian Courtyard Bur Dubai Hotel, AlJawhara Apartments Hotel, Admiral Plaza Hotel, Taj Palace Dubai Hotel, Hawthorn Deira Hotel, York International Hotel and many more. You can expect to have the best service and enjoy top facilities when you stay at one of these hotels during your visit in Dubai, but of course you will have to spend a lot of money for this kind of accommodation.
But if you really loaded with a lot of money and you want to enjoy THE greatest luxury, you can go to the Burj-al-Arab, which also known as the "Tower of Arabs". This is the first hotel in the world that was widely described as a 7-stars hotel. It is also the third tallest hotel in the world which measures about 600 ft. However, 39% of its height is actually made up of non-occupiable space. This hotel holds 28 double-story floors and has 202 bedroom suites with a servant for every room. Some superb facilities you can enjoy in this hotel include sophisticated spa facilities, four bars, and luxury restaurants that are operating round the clock with all kinds of fine dining menu.
However, if you're like most people who just enjoy your vacation once or twice a year with your hard earned money, there's no need to spend too much money on such luxury accommodation. No matter where you go on your vacation, there are always more affordable options for accommodation, including in Dubai. Just try to find a nice hotel in Dubai that is suitable for your holiday budget.
Cheap Hotels
Speaking about spending a vacation in Dubai, many people think about the super luxury facilities that will drain their pockets, especially for hotels. However, just like any other holiday destinations in the world, you always have cheaper options for a place to stay during your visit. Since the booming of tourism industry in Dubai, there has been a growing demand for cheap hotels and since then the number of these affordable forms of accommodation keep on growing as well.
When you decide to stay in cheap hotels in Dubai, it doesn't mean you cannot get a good service and facilities during your stay. A lot of cheap hotels in Dubai actually offer great facilities with awesome services. Another great thing is they are actually not so hard to find, if you just do a little research when preparing your journey you will be able to find them quite easily.
Where to Go
If you haven't booked an affordable hotel according to your budget before you fly to Dubai, then it will be helpful to know where to go when you're looking for a decent cheap hotel. But first of all, you should know where you shouldn't go in order to save your time. The places you shouldn't go when looking for cheap hotels are areas where mostly you can only find luxury hotels with expensive rates such as Jumeirah, because this is the business district, so usually even the smallest hotel you can find in this area has high rates, the same goes to other places in New Dubai areas. The Sheikh Zayed Road in the marina area is also filled with expensive hotels. If you go to these places, it's more than likely that you will just waste your time going around searching for cheap hotels without finding any.
You can start your search by going to areas like Deira, Bur Dubai and Al Satwa. In Deira there is a large population of migrant workers, but there's no need to worry because Dubai is practically crime free. You can go anywhere around this area anytime of the day even in the middle of the night without worrying about getting mugged on the street. Another advantage of staying in Deira is because it's actually a strategic area that is located near popular tourist attractions such as Dubai Creek and the gold souk.
One of the hotels you can consider in this area is Le Meridien which is not too expensive. You can also choose one of the hotels in the Bani Yas square region that mostly are quite cheap. Even though you can only expect basic accommodation in this area, but this is actually a quite fun place to stay. In case you want a higher level of accommodation, then you should go to the Creek area where you can find hotels like Hilton or the Grand Hyatt.
Bur Dubai is a busy small area in Dubai that has a large population of Indiajn migrants. It's located only 10 minutes away from Jumeirah (driving), also not far from shopping malls like Ibn Batuta Mall. Another great place to shop in this area is Mina Bazaar, a fantastic market where you can find all kinds of clothing with cheap prices. There are many options for affordable hotels in Bur Dubai including the Golden Sands apartments and Le Meridien.
Another place to check for cheap hotels is Al Satwa. The rates for hotel rooms in this area are a lot cheaper compared to the other two areas (Deira and Bur Dubai), but it's better if you just put this place as your last option. In Al Satwa you can find a lot of great places to eat, various kinds of foods are available in this area with friendly prices and there are actually lots of tourists come to this area to eat but not many of them choose to stay here because it deemed to be quite rough. The area is actually located not far away from Sheikh Zayed, but this is actually the main concentration of migrant workers population in Dubai.
When To Go
Another thing you can do to make sure you get good deals on hotel rooms is to visit this place during off-peak season between April and September, which is the summer time in Dubai. During this time of year, not only you could get the best deals on hotel rooms but you can also get a very good deal on your flight ticket. But remember, if you visit Dubai during this period you will be dealing with the summer heat that can go over 40 degrees.
Do Your Research
It's always a good idea to do some research about your holiday destination before you take the trip, especially if you have never been to the place before. The easiest way would be to search on the internet. Look for all kinds of information related to your visit including tourist attractions, transportation, the people and local custom, and other things including cheap hotels in your destination.
Dubai is a very popular tourist destination nowadays, so it won't be so hard for you to find information and tips about spending your vacation in this city. You would find lots of information about Dubai vacation from many travel websites, also don't forget to look for hotel reviews.
A lot of these websites also allow you to make an online reservation, and many affordable hotels in Dubai actually also have websites where you can checkout their facilities and make an online booking. Look for some facilities that you may need during your stay, such as nightclubs or Bars. the Emirate is a muslim country so won't find a stand-alone nightclub or bar on the street like in western countries, so usually nightclubs and bars are integrated within the hotels. If these are something you would need then make sure the hotel where you will be staying has a nightclub or bar.
Also consider the location of your hotel. Make sure it's not too far away from the places you wish to visit in Dubai, close to shopping centers, and it's easy to find transportation.