Opens hotel chain "Taj" the last of its hotels in Dubai city center, a stone from the Burj Khalifa building and the Dubai Mall fountains throw away, to reflect the ancient and rich hospitality and generosity of Indian civilization, as well as high-end and distinctive touch that portrayed and well-being provided to guests that.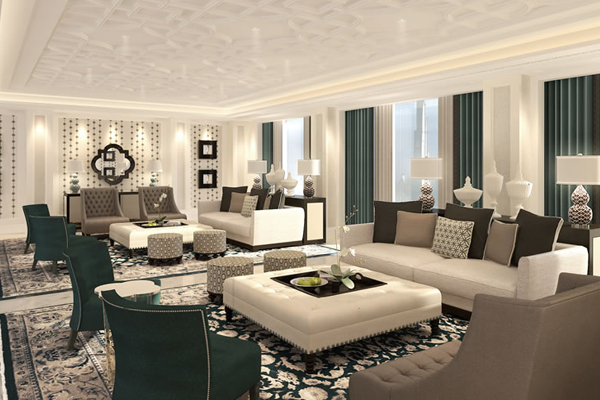 These hotels are not as similar and differ in terms of methods and method of construction, and vary between luxury hotels to beach resorts and palaces, and the only link between them is the Indian touch to the obvious and overwhelming hospitality.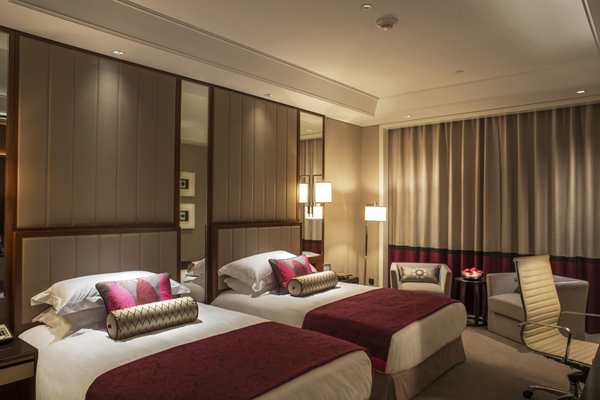 Hotel consists of 296 rooms, divided between luxury guest rooms and luxurious suites, as well as luxury restaurants that offer delicious Indian dishes and spa where you enjoy the most wonderful Indian therapies and massages comfortable
Greets you when you enter through the main door and a large foyer with an open roof allows you to stealing a peek at the traffic in front of the rooms. This lobby is furnished with plush furnishings and the grandeur that mirrors the predominant decoration reflected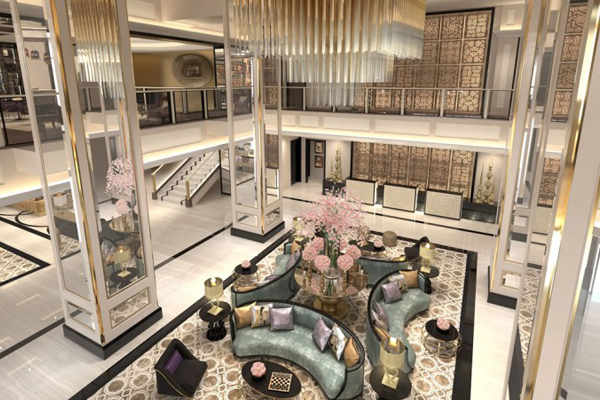 In addition to the chandelier hanging from the ceiling is a luxury to bestow a touch classy place. Greets team specialist and helps you choose your room and transfer to your purposes, and is keen to stay at your disposal for the duration of your stay in the hotel.
Dedicated hotel mostly for business, which is equipped with all the facilities needed by the business on their travels, and also suitable for travelers who came in order to tourism, they find the highest standards of luxury and comfort. Reminiscent of the lounges and halls in the "Taj" hotel with a private royal style furnishings and decor, and spacious in size to accommodate all types of meetings and events.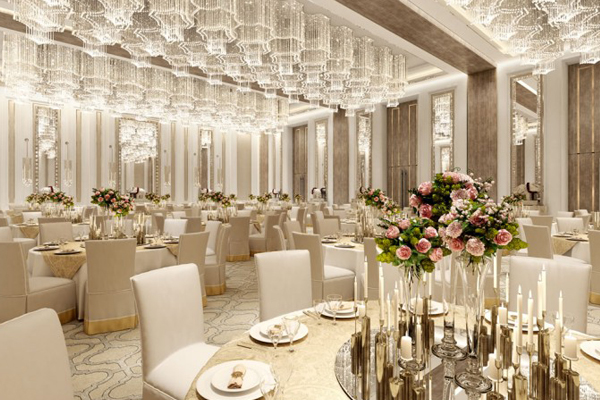 For the rooms, in the many and varied options, accommodation can be in the room or suite that suits you best. For example, you will find the room in which the bronze predominantly decorated bronze color on the walls and the bed and carpet, which is composed of a large bedroom with an open bed, in addition to open the bathroom and equipped with all the facilities that make you feel luxury. You will find also distinctive green room as a wider area than the previous room, and include dedicated to sit down with a very comfortable sofa area, as well as open the luxurious room bathroom. If you prefer a twin room, we recommend that you choose the red room, which includes an office with a comfortable chair for accomplish all your business professional. These rooms are decorated in a modern way, all intermingle with Indian character that appears in the colors .
Address: Exicutive Towers,Burj Khalifa Street,Business Bay
Phone:04 438 3100