When we feel warmly weather first thing that comes to mind is the indoor, air-conditioned to escape from the heat, but in the holidays it is different where the sea is the first choice in the summer to our sense of cold sea water as well as to enjoy marine activities that renewed vigor and vitality. Now here we are in June and better than the beachfront place for swimming and to take advantage of the sun's rays because they contain vitamin D, which suffer from the deficiency as residents of the Gulf region because of our escape from the sun in all possible ways and lack of exposure to them. Therefore we recommend exposure to the sun every day reasonable limits.
We review the most beautiful beaches of Dubai to spend quality time with the movement and health benefit: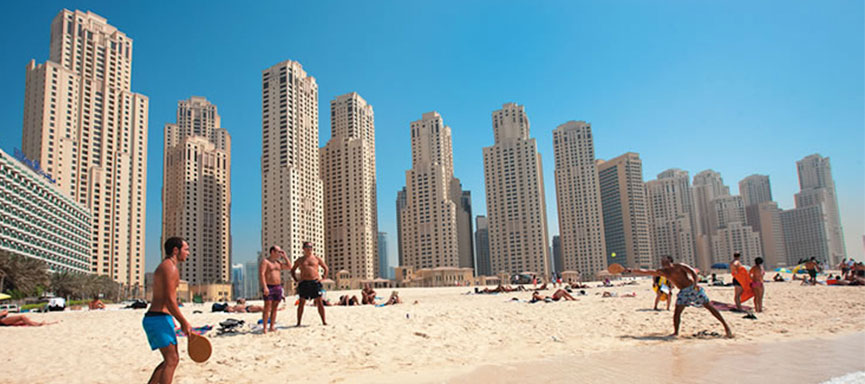 Jumeirah Beach Residence (JBR Beach)
After the development of the long Jumeirah Beach Residence area and the launch of "The Beach The Beach" last February this beach has become the best Dubai Open beaches where many advantages available with such water park and sports machines and the possibility for children games with a beauty of the promenade along the beach, as abounding Location finest restaurants, cafes and beach cinema as well as provide associated services such as dressing and renting umbrellas and chairs, toilets and chapels rooms, as guard and security on the beach and the whole place is available.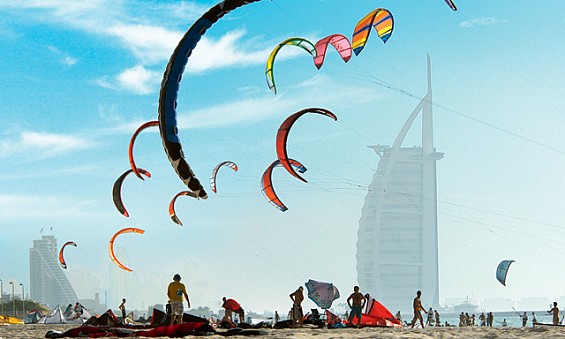 Kite Beach – Umm Suqeim
Features "Kate Kite in Umm Suqeim Beach area paper airplanes that fill the sky this beach and perhaps renamed came from this standpoint, and what makes this beach destination for many people in Dubai to the presence of playgrounds for beach volleyball in addition to mobile vehicles that provide food.
Jumeirah Public Beach
This beach is one of the oldest Dubai shores of Dubai Municipality has recently worked on the development of the track by adding jogging or running.
Al Mamzar Beach Park
Beautiful beach on the north side of the city of Dubai, which is located within the Mamzar Park, Dubai Municipality is also devoted a day for ladies to enjoy this unique beach.
Dubai Ladies Club Beach in Jumeirah
Finally, perhaps this beach is not open and the entry fee to it, however, what distinguishes Beach Dubai Ladies Club that place has a fully customized beach for ladies who want to enjoy privacy and offers additional services throughout the week.