Dubai is one of the Arab Emirates in Asia, the Arabian Peninsula and the United Arab Emirates. It is located on the southeast coast of the Arabian Gulf. It is the economic capital of the country with a total area of ​​4,114 square kilometers. one million population.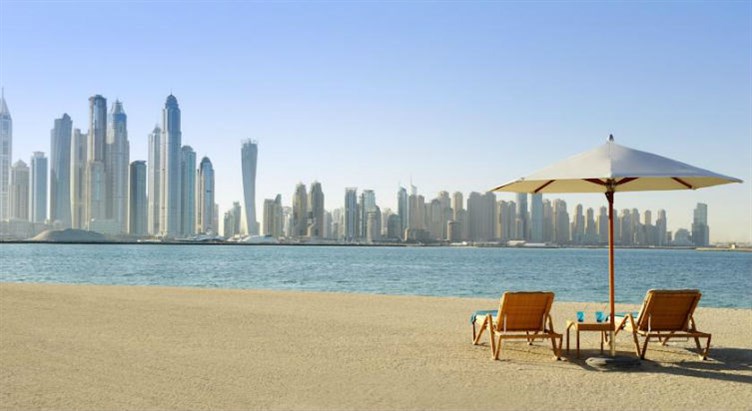 Palm Jumeirah
Is one of the three artificial islands that traverse the palm islands, also present in the shape of a palm tree, and consists of three parts: the trunk, the crown and the capillaries, surrounded by a half-circle barrier as a sea boundary. Atlantis is the largest and largest hotel in Atlantis, with 1539 rooms, making it the largest hotel in the Middle East.
The project took four years of planning and study until the establishment of environmentally friendly islands. The project consisted of three stages. The first phase consisted of the construction of foundations and the transfer of sand and rocks. The second phase consisted of construction of the main extensions and services and the construction of bridges connecting the three islands and the mainland. These include the construction of 60 apartments, houses and hotels, as well as 1,000 water houses, parks, games, restaurants and picturesque parks.
Palm Jebel Ali
Is one of the artificial islands located on the coast of Dubai, and the start date of construction to the month of October of 2002, and was supposed to be completed as planned in mid-2008, since it has been suspended since then, and increase the area estimated With 50% of Palm Jumeirah.
 Palm Deira
Consists of a group of islands that constitute Archbella, a series of artificial palm islands located on the coast of Dubai, and the date of the announcement of the start of its establishment in 2004.
World Islands
Consists of three hundred artificial islands divided into four sections: private houses, luxury homes, resorts and common islands. Each island has a size of 250 to 900,000 square feet, and a distance of 50 to 100 meters of water surrounds each island. , And the length of the archipelago is nine kilometers, and the width of six kilometers, and what distinguishes the islands as surrounded by an island of the egg form to protect them from water, and sea and air transport are the only means to reach these islands.
BURJ AL ARAB TERRACE
Also known as the Burj Al Arab, as an enclave with the Burj Al Arab Hotel. The island sailed from the state of Finland towards the shores of Dubai. Its total area is 10,000 square meters and weighs more than 5,000 tons. The island was transported by 250 people, Two large swimming pools, one salty and the other freshwater, are designed from several layers of steel that have a prince's shadow that allows the attraction of fish and marine organisms.