Summer ice cream sundae dairy loved by young adults, especially in the summer at high temperature, where everyone rush out and enjoy it.
Dubai has been able to attract many of the most famous ice cream shops in the world and Even stranger, including fresh ice cream made from liquid hydrogen.
With Us Today we participation some of the best and tastiest kinds of ice cream in Dubai: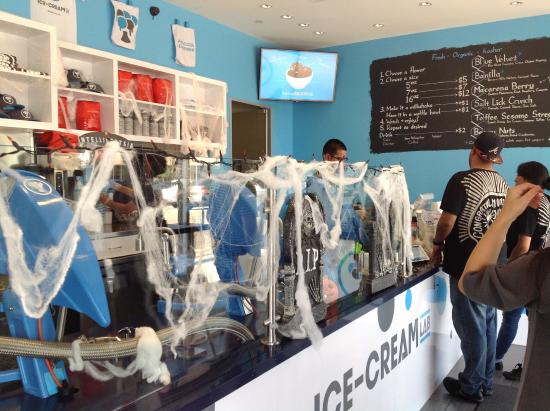 Strawberry ice-cream at Ice Cream Lab
Strawberry ice cream simple most important thing that distinguishes it is made directly to customers using liquid nitrogen to preserve the original taste completely.
Location: The Dubai Mall, Downtown Dubai, Tel: 0563445567
Hazelnut and salted caramel gelato at Grom
The mix Jawzi sweet and salty to this ice cream is a taste not imagine the mind is: strange, fresh, refreshing and natural at the same time; as this place is characterized by exotic new flavors In addition, all fruits used are Organic fruits are grown in their own farms in Italy.
Location: "Box Park", Al Wasl Road
Coconut and hazelnut chocolate gelato at Sapori di BiCE
This place offers the classic flavors of ice cream and characterized in delicious coconut and chocolate hazelnut who Ansjma Btamha to a large extent.
Location: the beach "The Beach", housing Jumeirah Beach "JBR",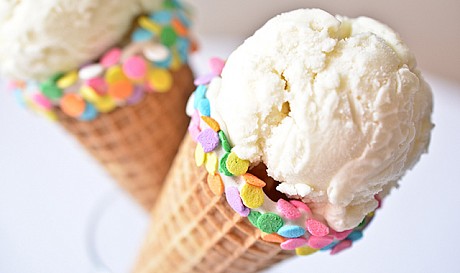 European chocolate at Scoopi Café
The ice cream manufacturing in this place daily and directly in front of customers where this cafe is used in the manufacture of liquid nitrogen all flavors will be added new flavors and refreshing in the summer.
Location: Jumeirah Beach Road, Umm Suqeim 2, Tel: 0501138497
Belgian dark chocolate and vanilla at Godiva
Known as "Godiva" wonderful chocolate shop, and with respect to ice cream The place offers Nkhettin only: chocolate and vanilla; and when submitted placed them chocolate sauce dissolved.
Location: "Citywalk", serenity Street
Chocolate cranachan sundae at Fortnum & Mason
This takes the idea of ice cream dessert Scots "cranachan dessert" famous where the first layer of toasted oat mixture with Almirng and chocolate candy made up, either the second layer consists of ice cream and chocolate syrup berries topped with stones and beads berries.
Location: Boulevard Sheikh Mohammed bin Rashid, Dutton Town, Dubai, Tel: 043882627
Knickerbocker glory at Retro Feasts
This consists of vanilla ice cream, canned peaches and ice cream and topped with fresh berries and strawberry sauce and mint section that adds a refreshing taste unusual.
Location: the beach "The Beach", Jumeirah Beach residence