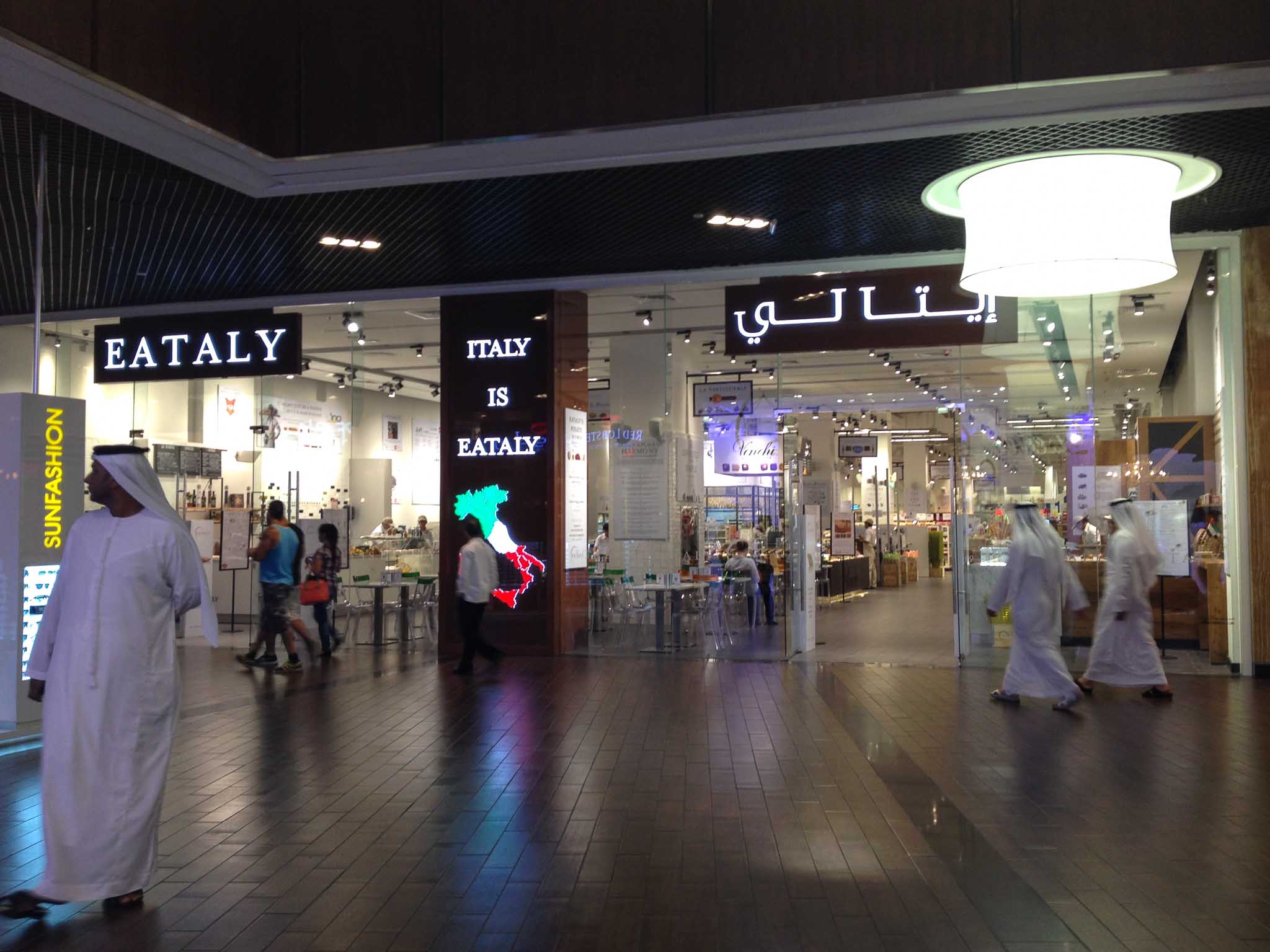 Recently opened a restaurant and store high-quality Italian foods Eataly in Dubai Mall is a new concept of multiple sections of food stores in the Middle East, where it is an opportunity for fans of Italian food tasting fresh Italian food that is prepared at the hands of Italian cooks.
Store offers tasty dishes contain ingredients of Italian mozzarella cheese and authorities and pizza and fresh pasta that is prepared directly in front of all visitors to the store. Store also features Arcana for the sale of panini sandwiches and meat dishes and grilled fish we must point out that, of course, to the Department of Algelato Italian pastries and Italian coffee.
And proud Eataly slogan "cook what we sell and sell what cook" and of course under the slogan "Made in Italy", offers under one roof the full Italian experience such as food tasting, lunch or dinner and shopping between the products offered, as well as learning in an Italian atmosphere reflected in all corner of the store.
Decor features wooden simple as a source of joy where predominantly blue and cream color on the store over the place. As adorn the store wooden carts to sell books and shelves dish includes kitchen accessories modern designs.
The store also offers products from well-known Italian companies in the food world for tomato and pesto sauces and various pasta and canned tuna fish, biscuits, cookies and other.
Eataly launched the first time in Italy, specifically in the city of Turin in 2007 and since then began to spread in Italy and America, Japan and now in the Middle East through the gate. Finally, Eataly shop is located at LG floor in Dubai Mall next to the waterfall.
Address: Lower G floor,Dubai Mall,Financial Centre Road,Downtown Dubai
Phone:04 330 8899
Hours: Open today · 9:00 am – 12:00 am