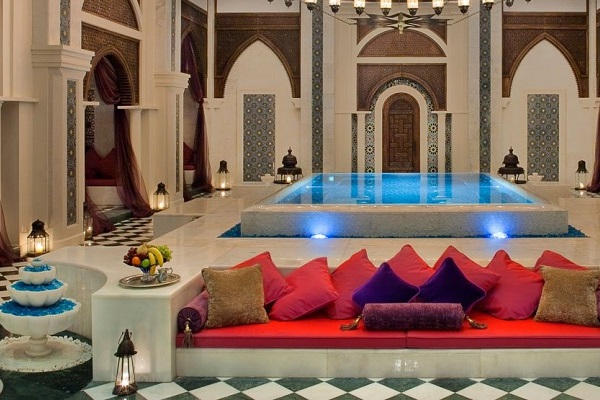 Dubai is blessed with luxuries hotels of the most famous high-end hotel chains in the world. This includes hotels on the best spas that offer comfort and relaxation to its guests. Here's a quick tour of a collection of luxury spas list in Dubai hotels .
Talise Ottoman Spa, Jumeirah Zabeel Saray
Behind the turquoise doors decorated with sculptures of the Jumeirah Zabeel Saray, Talise Spa luxury spa resort is located. Winner "Best Spa Resort leading in the United Arab Emirates" of the World Travel Awards for the years 2011 and 2012.
Address: Jumeirah Zabeel Saray, The Palm Jumeirah, Crescent Road (West) – إمارة دبيّ
Phone:04 453 0456
The Spa at The Address Downtown Dubai
Represents The Address Downtown Hotel's spa in Dubai the perfect place for relaxation and renewal activity. Visit one of the luxurious resort capable of reviving the body and mind with the healing powers of plants, flowers and essential oils.
Location: The Address Spa
Retreat Spa at Grosvenor House
Retreat Spa is located on the fourth floor Grosvenor House Hotel, Dubai. The resort is a haven for those wishing to relax and calm
Location: Retreat Spa
Address: Tower 1 Al Sufouh Road – Dubai
Phone:04 317 6761
Raffles Spa
Raffles Spa is located amid gardens luxurious Raffles Hotel in Dubai. It features exclusive spa treatments young renewal. These treatments inspired by Asia, the Middle East and European traditions.
Address: Sheikh Rashid Road, Wafi City – Dubai
Phone:04 314 9870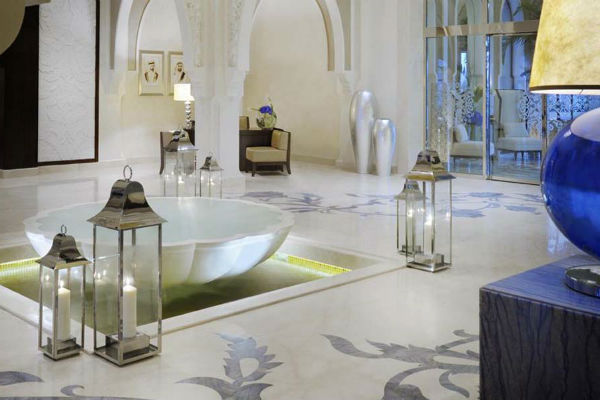 One&Only Private Spa The Palm
One & Only Spa is considered one of the finest spas in Dubai. The resort offers a unique experience to relax under the ESPA experience. With a comprehensive range of treatments in a tranquil retreat among industrial fountains and lakes.