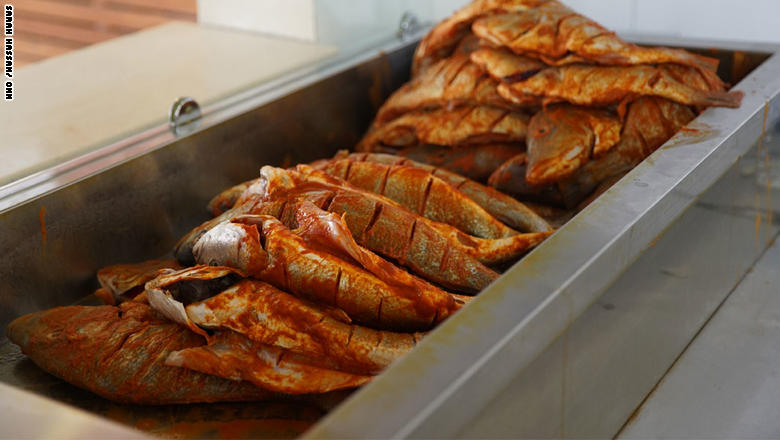 Jumeirah Beach, located along the Dubai, is considered one of the best destinations in the city, including Burj Al Arab, Palm Jumeirah, Four Seasons Hotel and more.
However, before 1971, this area served as a center for fishing and pearl diving, and instead of the existing luxury hotels and yachts, the area was home to fishing vessels known as the "cruiser" and the simple houses where fishermen and their families lived.
Matar Rashid Al Tayer mentions the history of Jumeirah, where his family has been involved in fishing for several generations. At the time, the area was very simple and lacked a dedicated seat for fishermen from East Asia, whose numbers were growing exponentially after the union. In Pal Al-Tayer, the idea of ​​opening the first coffee shop for fishermen, as well as fishing.
In 1980, before he was 13 years old, Al Tayer opened his restaurant in front of the fishermen 's beachside, called "Bu Qtair ". was just a small room where Al Tayer made tea and baked the Indian Barata.
However, Bu Qtair did not succeed in attracting fishermen, who preferred to make tea and bread themselves. Four years later, the turning point in the history of this place was when an Indian chef, Working with Al Tayer, where the two men worked for years until they reached a "secret" fish mix that would have turned the restaurant into a kiss for fishermen and other Dubai residents in a few years.
Al Tayer recalls how they bought fish from fishermen as soon as they returned to the beach early in the morning. After preparing the mixture, the fish is fried and served to customers starting at 11 am. The restaurant remains unchanged for 35 years, indifferent to the transformation of the area into one of the city's finest neighborhoods, and the Burj Al Arab and Jumeirah Beach are only a few steps away.
Today, Bu Qtair fish restaurant is one of the most popular tourist destinations in Dubai, where residents, residents and tourists gather to sample the food items offered by Bu Qtair , including fried fish or prawns, barta bread baked in the restaurant, rice with Curry fillet.
Over the past few years, the restaurant has moved to a larger building, but has maintained its simple style of presentation and service, and has not opened other branches. There is also a restaurant page on sites such as "Trip Advisor" and "Zomato", where visitors share their experiences when visiting.
Asked about the popularity of his restaurant, Al Tayer said: "Our fish are always the catch of the day, and no one has a recipe like ours." Some tourists visit Burj al-Arab and tell us that they prefer the taste of food to restaurants. Not changed for thirty years is the reason. "