There were many Ramadan tents in the city of Dubai to spread all around the city to be a comfortable place to spend the evenings of Ramadan in an atmosphere full of activities and events to scatter joy and happiness among patrons and increase the pleasure to meet with loved ones in the holy month.
And we chose you in the subject bigger and better 5 tents in the city of Dubai:
Asateer Tent in Atlantis The Palm
"Legends" tent provides Ramadan a memorable experience of the Arab character inherent where you can relax and listen to the rhythms of traditional drum tones lute and the presence of hookah during suhoor every evening in addition to the buffet traditional breakfast of the tent can accommodate 900 people, with the availability of prayer rooms, free WiFi and free valet parking service.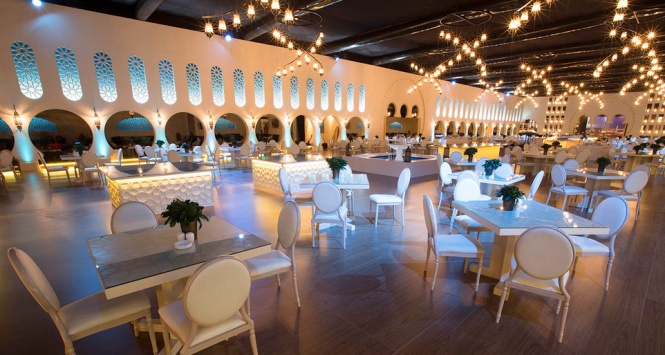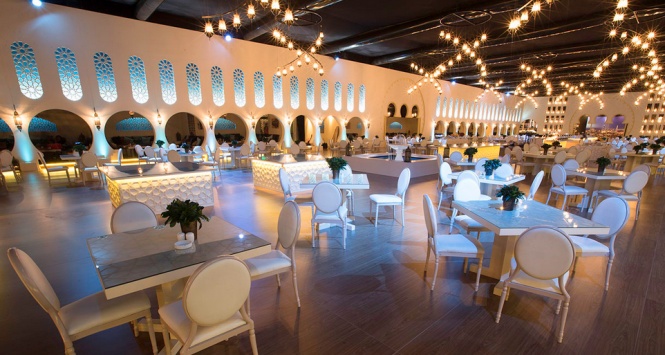 Emaar Ramadan Tent – "Downtown"
Chime ancient Arabian hospitality assets with the aesthetics of Islamic art designs in a tent "Downtown Dubai" amid stunning views of the "Burj Khalifa", the tallest building in the world.
In exceptional journey begins of outstanding entrance who knows Visitors designs new projects undertaken "reconstruction" developed through integrated services in an atmosphere suitable for the holy month and stylish designs ends off with a variety of delicious traditional and international dishes that oversees the preparation of a team of "Emaar Hospitality Group," more for the hospitality of 700 people.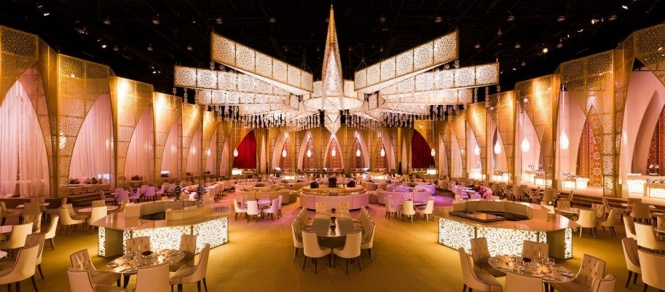 Majlis tent in Madinat Jumeirah
Exceptional place and exceptional atmosphere that is the atmosphere provided by the Council tent at the Madinat Jumeirah to its guests in the area can accommodate more than 1,000 people, to live the Iftar Ramadan with the warmth of Arabian hospitality and charm East trims experience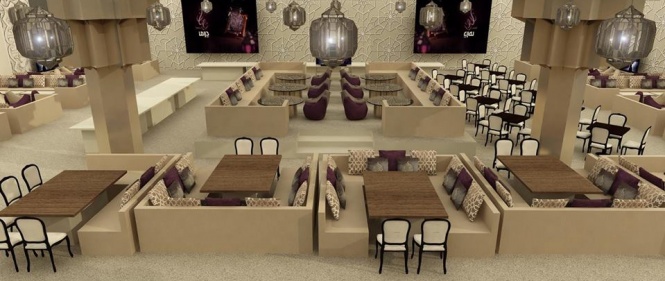 Ajwan Tent
Inspired "Ajwan touches modern stunning to provide distinctive Ramadan experience at breakfast and suhoor" features authentic Arabic designs tent in a charming atmosphere with the participation of a group of Arab singers and Lute players in the revival of nights "Ajwan" a day in addition to the special ceremony a week as a surprise "cribs" for visitors during the month of Ramadan .
Tent to accommodate 850 people and has 13 councils and prayer rooms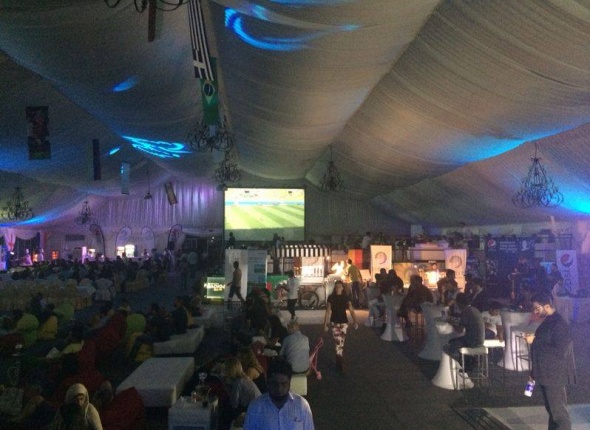 Dubai Media City Tent
Witnessing tent enthusiastic atmosphere with folk global daily specials during the presentation of the different games over the holy month of Ramadan to the third day of Eid presence of a group of art stars.