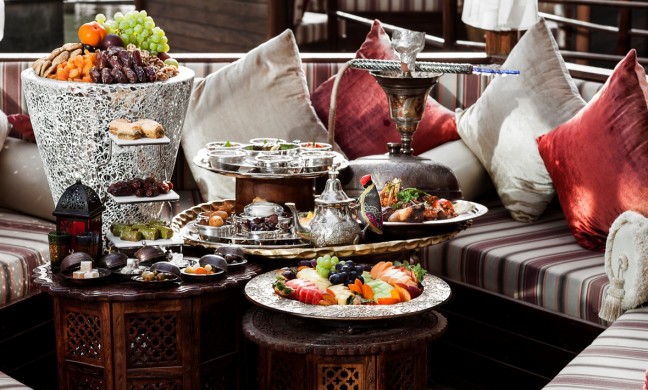 Announced Rixos The Palm Dubai , one of the most prominent hotels Hotel five-star on the Palm Jumeirah in Dubai, all attached to a select group of unique experiences during the month of Ramadan, the most important meal suhoor provided on the balcony of the royal wing of the Vndq.oseetm providing a wide range of dishes by request Visitors, including hot and cold Almazat, appetizers, soups and egg dishes and traditional sweets beside the barbecue dishes of meat and seafood. The choices vary depending on the menu, will be served meals on a daily basis.
As for meals Alaaftarsicom restaurant does not Torca resort offering a wide range of Turkish and Arabic dishes including various mezze, salads, soups and hot pasta and appetizers, and Turkish bread hot, and kebabs Donner featured, in addition to the barbecue of meat and fish dishes, and a selection of traditional and contemporary desserts.
And the Director-General that the hotel will provide a private lounge for lovers of shisha, air-conditioned and which are available on the terrace as well. "It will be cost breakfast around AED 185 per person, and AED 75 for children aged 3-12, including hot and cold beverages years." He pointed through the end of his speech that the hotel and resort Rixos The Palm currently preparing to offer a distinctive package to stay at the hotel during the holy month prices starting from AED 550.
For more information or for reservations, please call or visit the website 97144575555+ http://www.thepalmdubai.rixos.com/offer-list