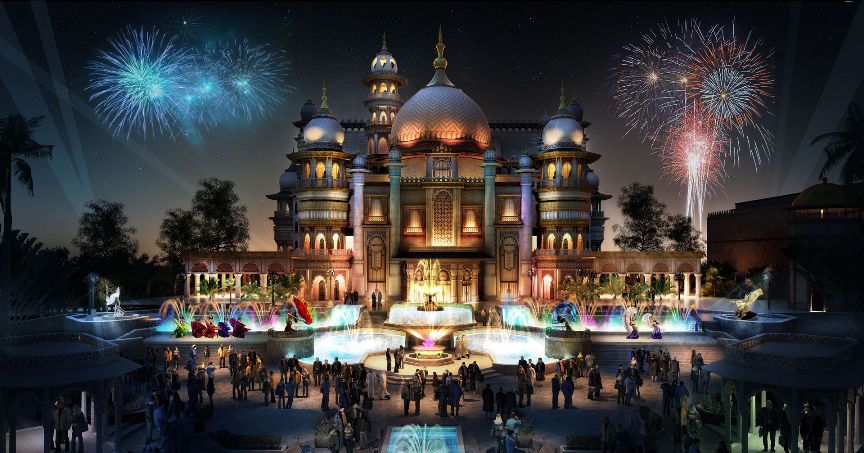 Dubai Parks & Resorts newer destinations Dubai entertainment in Dubai, which is planned to open in October 2016, and will be built with the latest international standards, where it was the implementation of the 65% of the total business of the city, which is jointly implemented by 7800 factor for the largest 27 construction company, is also working to deliver the project network Dubai Metro, which will be opened at the same timing of the opening of entertainment City.
Dubai Parks Entertainment City consists of three cities: Mohnget Dubai, and Bollywood Parks Dubai, Legoland Dubai, as well as water park Legoland Waterpark, as the city will have 35 retail outlets, and 20 of foodstuffs shop, in addition to 65 Restaurant and multiple ports along the river in Reverland complex Dubai.
Dubai Parks & Resorts City processing by top entertainment gaming companies to develop trains roller coaster tracks, tunnels, towers, platforms landing, theaters plane, rotary and games with many of the multimedia, which is expected to attract the city's approximately 5.2 visits annually and over during vacations and holidays.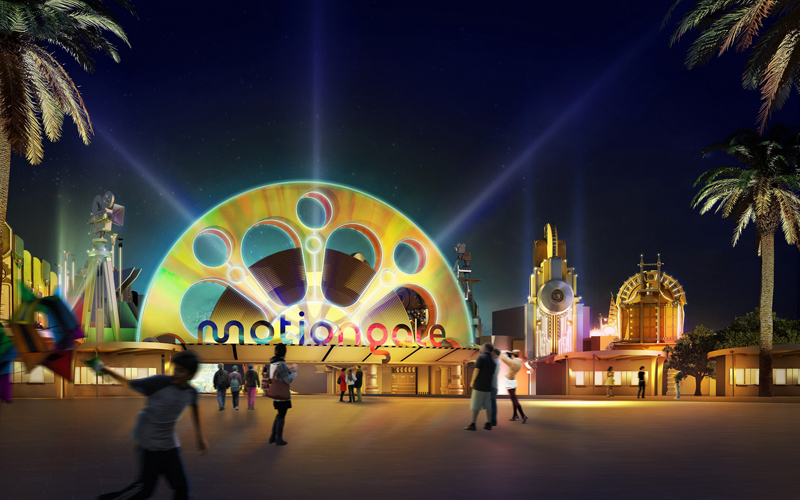 Dubai Parkes City includes several entertainment stations we are embarking upon a park Mohnget Dubai, which inspired its design from Hollywood, which will feature 27 game entertainment with a special area to display the figures Dream Works Animation, during the 12 facility and game entertainment sophisticated, along with a number of restaurants and shopping, and the use of creative means modern storytelling, with private car parking for 8,000 cars.
Bollywood Parks Dubai   a special platform to receive and display the talent of the UAE population, and Bollywood celebrities who provide the best theatrical performances in the theater can accommodate 800 people for, and to be celebrated in the film industry Mumba, is the first project of its kind in the world.
Also it includes Dubai Parkes City Legoland theme park, which includes a large number of water sports from the waves of industrial accommodate half a million gallons of water, and the game of building circumambulation which enables the visitor to design its own circumnavigation, as well as the interactive platform imagination that provide for children to build bridges, dams and urban station, and challenge the strength of those designs in front of the waves.
The project also includes Lapita hotel that is designed to Polynesian style, which includes 503 rooms to provide an opportunity for visitors to Dubai Parkes to stay for several days to enjoy various recreational games that they contain, with fun swimming suite hotel amid the green of nature.