It seems that the dunes are endless, and vegetation green, beauty represents a distinctive image in Dubai. Dubai has been able to be turned into a desert expanse of the botanical gardens, as well as building the ski slopes where penguins live, and a lot of green corridors.
The secret through desalinated water availability, and countless gallons of potable water to achieve these dreams.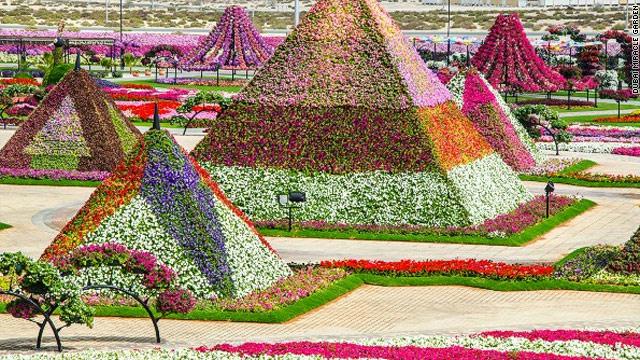 45 million flower
It requires a lot of water, to maintain any kind of gardens in the desert, but imagine trying to keep the 45 million flowers bloom continuously. And opened the park with an area of seven hectares, during the month of February in outside the city limits. And receive colorful flowers, planted vertically iconic visitors to the park. And it is maintained plants using sewage system and drip irrigation.
Dubai can boast a world record for the longest number of flowers wall (800 meters), and the largest hour of flowers in the world, and the tallest pyramid of flowers.
Green corridors
It seems that the United Arab Emirates, bet on its reputation for turning illusion into reality, as it has more than 20 golf course, but how all these spaces remain green?
The director of Agricultural Engineering in Real Estate Jumeirah golfing, Marc Tobling "We use Wastewater for irrigation purposes."
Technology gives precise amount of water system depending on the terrain, and trends in the wind, and soil conditions.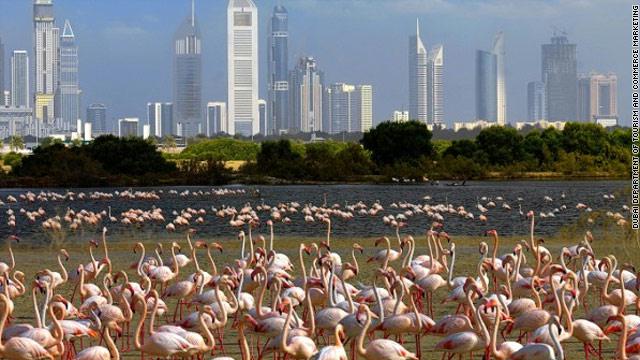 Wild wet land
And that the visitor can find different species, wild and wet land birds, in the Ras Al Khor area on the northern edge of Dubai. The area includes about 20 thousand species of birds 0.67 of which have made it their habitat salt lakes, where fueled by Dubai Creek and protected from the expansion of urban development in the city.
And provide flamingos, birds of prey, and ospreys, eagles, a real sense of wildlife, as well as ultra-urban environment in Dubai.
Penguin and Snow
The picture may seem surreal to some extent, since there is a small colony consists of 20 recently settled by way of accommodation in the Emirate of Dubai ski, and can be seen traveling through artificial snow-capped slopes. The existence of a place for winter sports in the desert, something unimaginable. It occupies ski resort "Ski Dubai" 25 thousand square meter
Fun watching runners in the desert
The best advice for roaming in the desert in Dubai, through the leadership of four-wheel drive air-conditioned, to watch a group of runners as they walked on the highways in remote areas. The rise in temperatures often exceed 40 degrees, however, deter participants jogging seems impossible.
It is noteworthy that these races are held about six times a year.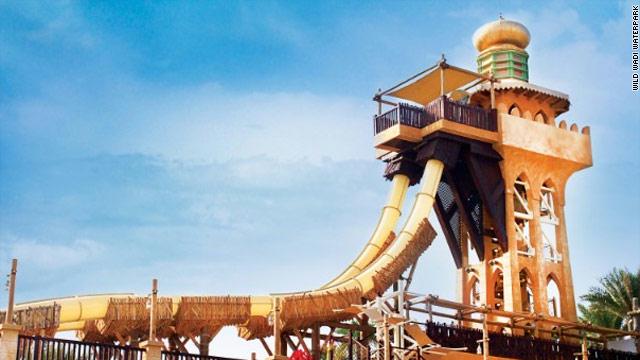 Skating water
There are four large water parks in the United Arab Emirates, including "Wild Wadi", and "Aquaventure Waterpark" in the Emirate of Dubai, and "Dreamland" in Umm Al Quwain, and "Yas Waterworld" in Abu Dhabi.
All of which pumps millions of liters of desalinated sea water.