Dubai city abounds in many public gardens and parks, which take over Dubai Municipality very great interest to show the best of a suit in these days which are considered the best days of the year in Dubai, where the mild temperatures help to Hiking in open spaces.
Random has the largest and most beautiful 5 public parks in Dubai to spend a full day in which to stroll and enjoy the atmosphere: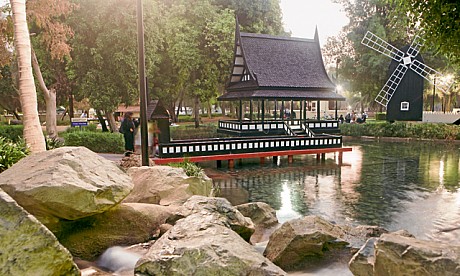 Mushrif Park
One of the oldest Dubai gardens where established in 1974, and a total area of 125 hectares, and is characterized by this park from the rest of Dubai gardens, as is a nature reserve trees Ghaf, it serves as "forests" to her, As recently it decided to establish several development projects for the park, including "Astronomy Center "and" birds and reptiles Center "and" traditional gaming area "and" head games area for children "and" Garden Train "and" international Village "and" events Theater "and" Beauty and the rides "and" garden pool "and" open cinema "Where was allocated a unique place in the park to view movies in the open air.
Al Mamzar Beach Park
Mamzar Beach Park is characterized by its unique location as it is a peninsula surrounded by the Arabian Gulf sea water on three sides. In the center of the park included a circular green adds to the park more extravaganza, as many amenities available such as barbecue areas and chalets, theater and tower, swimming pools and areas of Games and of course beaches from all sides.
It should be noted that on Monday of each week dedicated for ladies only.
Zabeel Park
Zabeel Park is divided into two parts: the first is located north of Sheikh Zayed Road and the other south, and includes Zabeel Park, equivalent to the size of 45 football fields about 3,000 trees of 13 different species, and about 7,000 trees of 14 different species. The park is characterized by the presence of three-dimensional cinema offers educational and interactive entertainment, are: communications area, technical area, alternative energy area.
The WIFI service is also available in the park for visitors.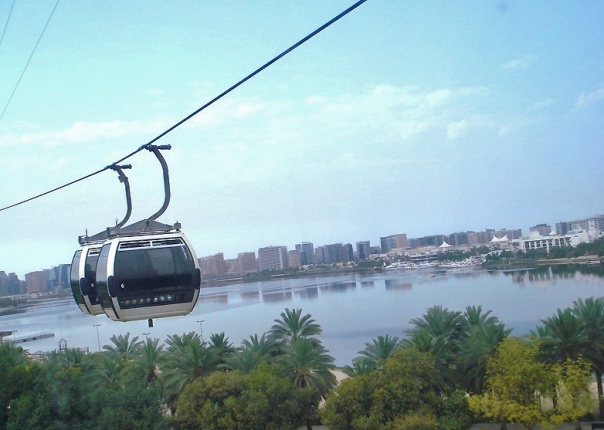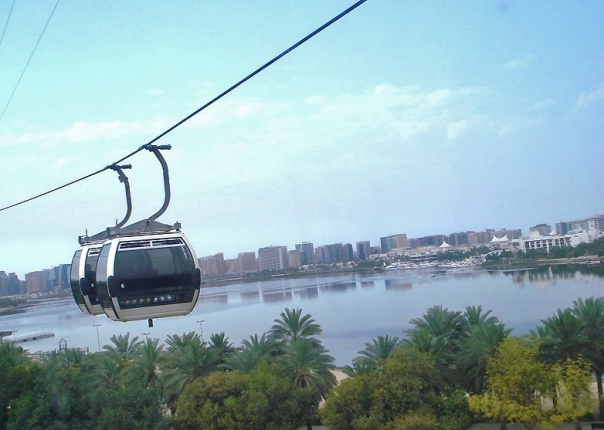 Al khor park – Creek Park
This park is located on the banks of the Dubai Creek wonderful what gives access it through the means of maritime transport, and is available garden mini golf, and amphitheater can accommodate 1200 people, and the helipad, and the cable car runs on the garden along one side creek, and contain 280 species of plants that planted in the UAE for the first time, visitors can watch the old traditional method of irrigation Aflaj.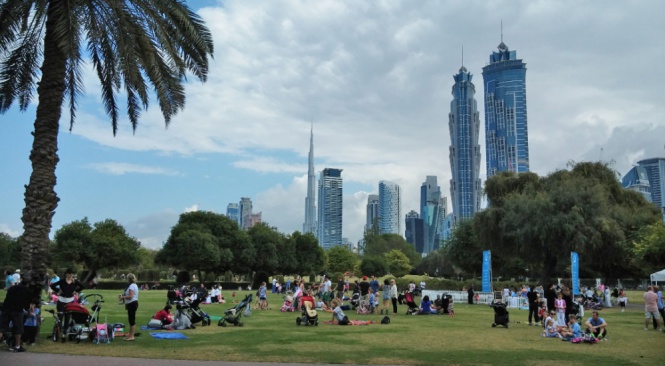 Safa Park
Of the most beautiful Dubai gardens because they contain a large green surfaces and in the middle of a large lake where boats are available and a small lake with birds and ducks, also held many activities and events, and contains the garden cafe "Archive," which is the first of its kind in Dubai gardens, offering delicious dishes and drinks With a library of many books and large tables can be done where desktop Macs where the WIFI service where available.
The park also features a dedicated ladies small area, and the village of traffic to teach children traffic rules and regulations. There is also a small pneumatic wheel, air-conditioned room contains a lot of games, and a beautiful train roam the park.
It is noteworthy that Safa Park is located in the heart of Dubai, close to the center of Dubai.