There is no doubt that Dubai city stole the spotlight and caused a global uproar after the glorious urban development that occurred in the last ten years, and everyone who visited this city finally surprised, the projects and residential villages have spread widely throughout the Emirate, in this report we offer you the best 10 Residential areas in Dubai.
Emirates Hills
A very distinctive residential area, located in the heart of New Dubai on Sheikh Zayed Road, close to most of Dubai's most vibrant areas, is a large complex of villas with varying spaces, between a range of lakes and a large golf course.
2 – Jumeirah Lakes Towers
A new residential area, located on Sheikh Zayed Road, is a cluster of luxury residential towers, surrounded by a beautiful collection of industrial lakes, which offer great views.
3 – Palm Jumeirah Island
It is one of the wonders of the world, a huge palm-shaped island with residential buildings and luxurious villas with private beaches.
4- The Villa
A residential village of Spanish-style villas located close to the Emirates Road, the interior of the villas is large, and there are also large areas for the outdoor garden, providing independence for the population.
Dubai Marina
One of the most sought after accommodation in Dubai, due to its location close to most business places as well as the large marina with great views.
Downtown Burj Khalifa
It is the most prestigious square kilometer in the world, with very luxurious residential buildings surrounded by landscaped gardens and streets with stunning views of the Burj Khalifa and near the largest shopping mall, the Dubai Mall.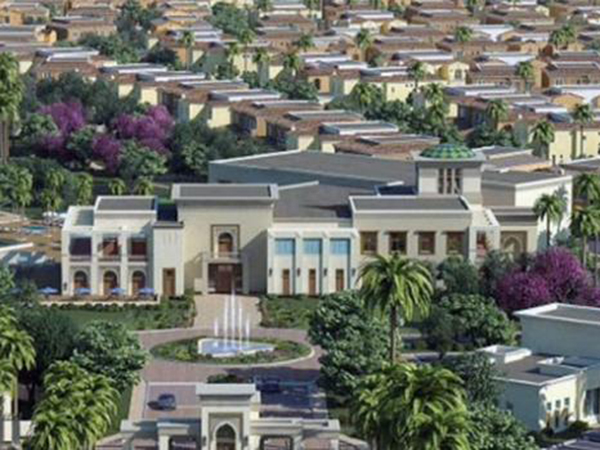 7- Arab Ranches
Located on Emirates Road, a residential village from a wide range of villas with different spaces, it features a very large golf course, giving great views of large green spaces.
8. Burj Khalifa
It is the best you can get in Dubai and how it is not the tallest tower in the world and the most luxurious at all.
9. Business Bay
Although the area is still under construction, it has a distinctive range of residential towers.
10. Al Barari
One of the most luxurious villas in Dubai, located on the Emirates Road, is a complex of large and luxurious villas, very landscaped gardens and views of the Dubai Towers.