Dubai City has now many restaurants provide competent meal burgers, which is now one of the most popular meals in the world, and undoubtedly that burgers meal would not be complete unless they have a side dish supplementing a fried potatoes, drink milkshakes.
Today you chose the best 5 restaurants provide Gourmet burgers in Dubai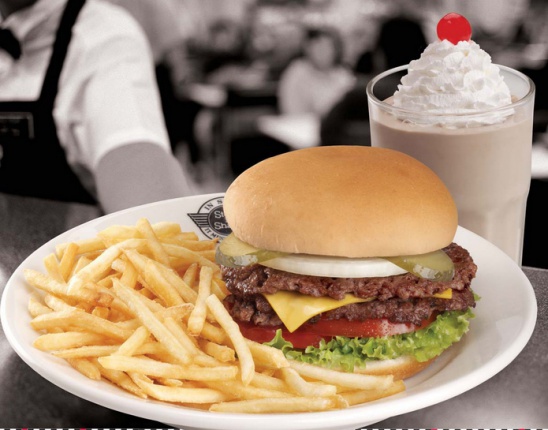 Steak 'n Shake
Steak 'n Shake restaurant check is the best possible one for a meal burger made from the finest meat, it has been recently opened in Dubai Mall near the cinema area.
Shake Shack
Land is considered imminent Shack restaurant rich from the definition of the most famous places served burgers in Dubai and visit the most, because of the fame enjoyed by the New York In addition to the simplicity of the presentation and the service friendly.
Gourmet Burger Kitchen
Featuring Gourmet Burger Kitchen restaurant serves burgers with different flavors and varieties variety of mixtures and different types of bread.
Johnny Rockets
Johnny Rockets not only offers burgers delicious meal but also characterized by providing a distinctive ambience and attractive decor inspired by the fifties of the last century.
mooyah
mooyah a restaurant for a burger at the Ibn Battuta Mall famous first branch outside the United States, which date back to Chicago for a series originally, and burgers are served in a traditional style mooyah youth in a pleasant atmosphere.