East us pleasant atmosphere in the holy month of Ramadan and is often Arab or Oriental when we dealt with the breakfast choices, and multiple places that offer the delicious fasting.
And you chose our theme in this three of the best and finest Indian restaurants that offer special offers month of Ramadan:
Signature by Sanjeev Kapoor
This luxurious restaurant is located in Melia Hotel Dubai will submit to the fasting iftar in Dubai real taste rich East Indian spices The list includes experience in the restaurant Alsmussh vegetables and biryani rice and grilled delicacies on the Indian way.
Your appointment with the global Indian chef Sanjeev Kapoor restaurant will be throughout the holy month of Ramadan after sunset and until ten o'clock in the evening.
Phone: 043868111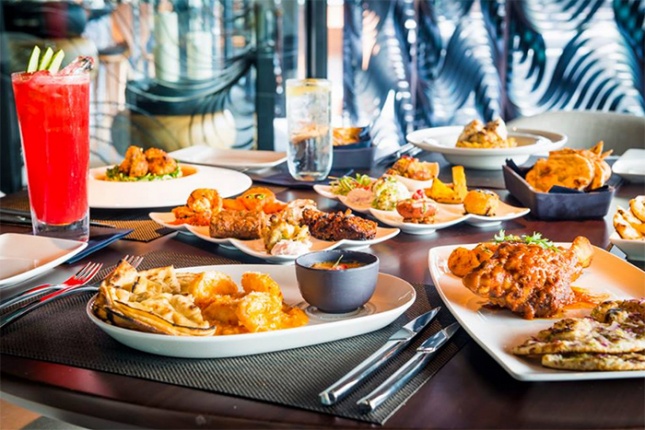 Mint Leaf of London
This restaurant offers during the holy month of Ramadan eat Arabic inspired by traditional Indian cuisine and innovative modern dishes represent an exceptional experience and a gourmet menu includes, for example, Lahori Poti; chicken marinated my best mixes and spices that give special taste and distinctive.
Iftar is served from after sunset until 21:00 pm.
Phone:045509158
Junoon
Junoon receives restaurant at the iftar table every day of the month of Ramadan meal Thalia embodying the authenticity of Indian delicacies but modern touch, which boil down all the flavors in one dish.
The "Thalia" (vase in Hindi) of the most famous traditional meals in South Asia, and include a variety of delicious meals and offer the meal in small dishes called "Cattori", is a row of these dishes within a vase (Thalia), may be a metal or wooden. And include a combination of appetite rice, bread, vegetables and meat.
And appropriate the holy month of fasting, the restaurant offers a menu of traditional options such as dates and milk before enjoying a list of Indian dishes served throughout the meal.
"Madness" winning a Michelin star Shangri-La Hotel Restaurant is located, Sheikh Zayed Road.
Phone: 044052717