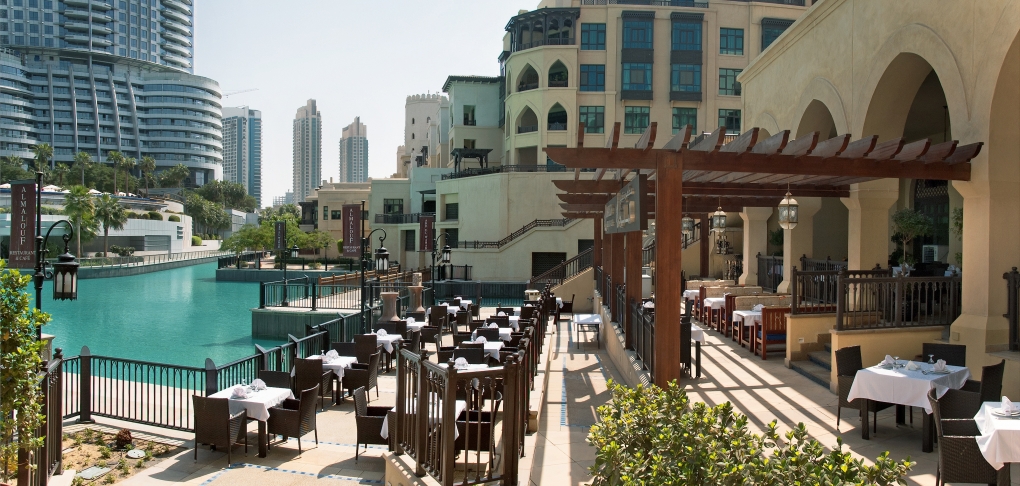 According to recent reports, that the meals prices in some restaurants, "The Dubai Mall" overlooking the waterfront and the "Burj Khalifa" the highest in the world, up in the New Year's Eve to about AED 3,000 per person, or $ 816.
Was unveiled prices of restaurants in "The Dubai Mall" for a meal during the night of 31 December, The Restaurant "Joe's Cafe" and "Fortnum & Mason" in the foreground, at the price of AED 3,000 for the meal.
And receive all of the "Japengo Club" and "Social House" and "PI.Dubai" for about 2,000 dirhams per person.
Price range in some other marine facade Restaurants in "The Dubai Mall" between 750 and 1,800 dirhams, and the cost of the table in a cafe "Starbucks" AED 600 that night.
According to the newspaper "Arabian Business", the "Dubai Fountain" will receive visitors as usual throughout the night of 31 December, but the "Dubai Mall" will be closed in case of congestion at 6.00 pm, and will only allow the entry of people who have advance bookings at restaurants.
It is noteworthy that, Dubai recently ranked as the most expensive city in the world to celebrate New Year's Eve in 2016, according to the survey company, "Travelex" Global, which was adopted in classified on the basis of the cost of what it needs one person that night, did not include the classification parcels breakfast is offered by the hotel, and found "Travelex" in Dubai that the cost of AED 2015.