A few days before the holy month of Ramadan to meet with the family at the same table, whether at Iftar or suhoor and often this banquet be accompanied by parents and close friends.
Each year focused Ramadan tents in different possibility in the city of Dubai in preparation for the reception of fasting in the holy month, so you may select 5 of the most beautiful Ramadan tents in Dubai do not miss
Al Majlis Ramadan Tent in Madinat Jumeirah
Al Majlis Tent located in the Arena City Hall, a place Ramadan optimization in Dubai, and is characterized by internal designs, distinctive and characterized by warmth and traditions of Arab hospitality in the holy month, and offers a full breakfast buffet with traditional dishes such as lentils, dates, nuts, hot and cold appetizers soup, grilled problem, mash, Um Ali, in addition to a number of international dishes from buffets and live cooking stations.
Recall that for the following year in a row the magazine "is" the world's leading luxury and fashion under the auspices of the Al Majlis of Madinat Jumeirah.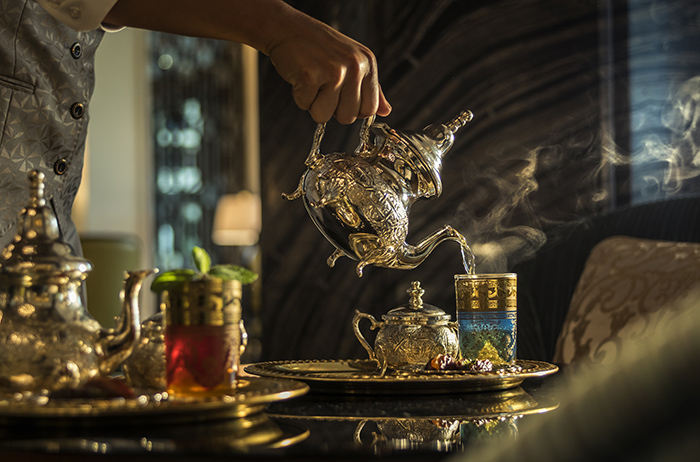 MAMEMO MAJLIS at Four Seasons Resort Dubai
MAMEMO MAJLIS Tent is characterized by a refined and quiet design and decor with touches inspire the senses, where elegance and good taste come together, as a hospitality experience that will be a point to spend some time with family and friends and enjoy the hospitality of Four Seasons Resort Dubai.
It will be Ramadan 2015 is the first Ramadan hosted by the modern newly opened resort is expected to constitute it a unique experience, where culinary experts put lists of food inspired by the unique atmosphere of Ramadan to suit all tastes local and international alike. And authentic oriental atmosphere, guests can enjoy a taste of traditional Arabic melodies banquet provided on the oud.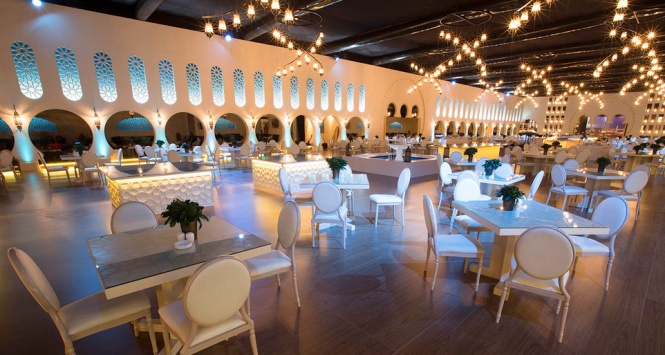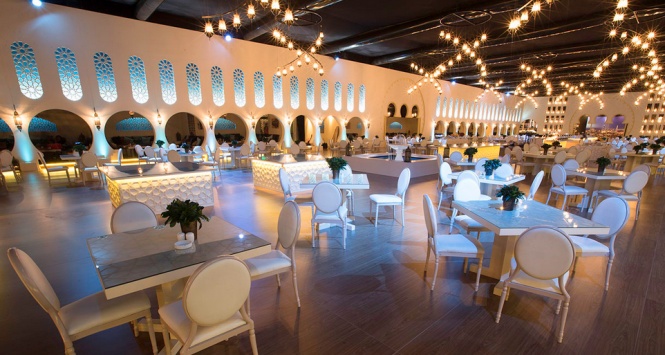 Tent "Downtown" in the center of Dubai
Chime Arabian hospitality ancient origins with the aesthetics of Islamic art designs in a tent "Downtown Dubai", offering this tent for visitors exceptional by any standard experience, offering New? Guests integrated services in a quiet and friendly atmosphere commensurate with the holy month, with designs in shades of scarlet-jacketed stylish decorated center breathtaking views of the "Burj Khalifa", the tallest building in the world. Visitors can enjoy off with a variety of delicious traditional and international dishes and spend unforgettable times, accompanied by friends and family, and to the tune of traditional Arabic music.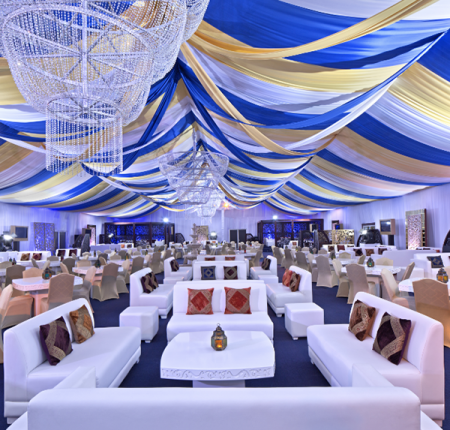 Laylati Tent in Grand Hyatt Dubai
Special occasions happy team at the Grand Hyatt Hotel in Dubai to prepare scrumptious iftar buffet, processors in the hall to accommodate groups of fasters Distinguished where the attention to meet all the orders necessary for needs and providing you the best atmosphere and the most beautiful.
You can enjoy the charming atmosphere of Ramadan, with a selection of hot and cold hors d'oeuvres and Manakish sheet. In addition to the shisha with different flavors in Ramadan atmosphere and to the tunes of the Eastern lute
Asateer Tent in Atlantis
Asateer Tent one of the most important purposes of Hospitality in Dubai are considered during the holy month of Ramadan. The resort has promised visitors from the UAE and the Gulf region experiences iftar, morning meal is unprecedented in his tent beach stunning breathtaking views of the Arabian Gulf. Legends will be presented this year's experiments with added values ​​in the areas of hospitality and leisure Ramadan such as traditional cuisine and played direct lute and games of chess and backgammon and intensity in an atmosphere dominated by luxury.
Asateer Tent which is famous for inviting and distinctive, diverse experiences of fasting and other lovers of the month of Ramadan, which is well-suited family and friends sessions of the atmosphere. Executive Chef Oriental Food has been added in the Tower Atlantis The Palm resort and a wide range of oriental dishes and Gulf of appetite including porridge from the kitchen UAE and other Arab dishes kofta shawarma multiple types of authorities.
Asateer Tent Atlantis also offers in Ramadan this year, traditional dishes such as the "Ozzie" and lamb with rice and Arab spices, in addition to a number of innovative desserts that bring in Ramadan, one of the Innovation Chef Ali Tower and specially prepared for the guests tent legends such as ice cream, "Um Ali" and sundae Saffron made from camel milk and salad Qamardeen with dried fruits and others.