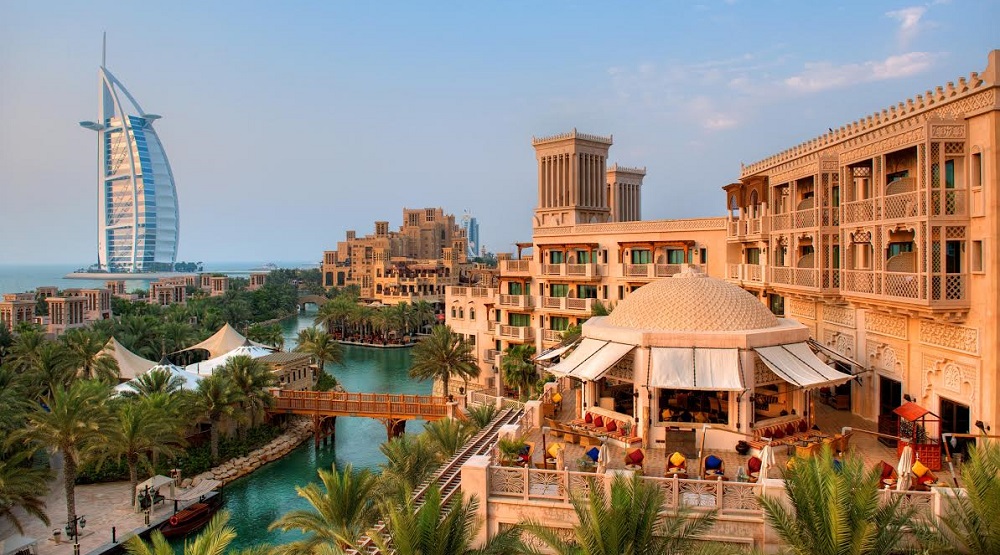 Madinat Jumeirah has launched, in Dubai, offers exclusive to residents of the United Arab Emirates to spend the finest internal and relax and enjoy the hospitality of Arab luxury holidays under the warm sunshine.
And it offers internal holiday before the summer at the Madinat Jumeirah discount of 20% on the best available rates when booking two nights at a minimum, including breakfast for two people in addition to lunch or dinner and many additional features including accommodation with free meals for children under the age of 12 years and access to the Water Park Wild Wadi and enjoy swimming and relaxing in one of Dubai's most beautiful private beaches.
Guests can choose your accommodation in any of the luxury resort hotels, including the Palace Hotel or the peace port or Dar Al Masyaf, the hotel's most exclusive resort and the author of 29 luxury villas scattered throughout the resort, each of which serves as a small hotel comprising between 10 to 11 hotel rooms individually and connecting waterways and green spaces between the three hotels stretching the length of 3 kilometers, which can also enjoy a stroll in the use of traditional lesson.
And provide internal holidays in Madinat Jumeirah atmosphere calming and comfort, where visitors to enter another world of Arab hospitality. Guests can get acquainted with the rich culture and heritage of the United Arab Emirates by going on a tour in the Souk Madinat Jumeirah where they will find smells fragrant back to their history in the vibrant market full of goods.
Continues to display the interior before the summer holidays in the period from April 11 until the end of September 2015, and room rates start from AED 1,760 per night for the room and per family (two people and two children under the age of 12), in addition to taxes.