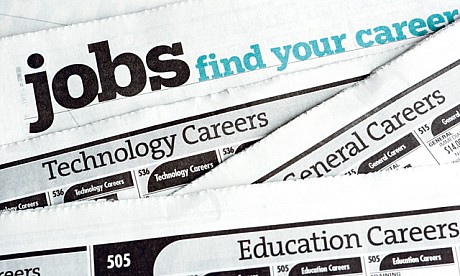 Dubai is a city rich with opportunities for professional actors, all professionals, which occupies the first rank in terms of the best places to live and work in the region.
Here are some basic tips for professionals who are looking for jobs in Dubai
Select the job in Dubai you wish to obtain
Remember that the labor market in Dubai and sophisticated competitive to a large extent will not look convincing in front of the potential employer that you were not convinced of yourself and your goals are aware of the strengths and weaknesses you have and confident that you will be an asset to his team that you join to it
So Evaluate your professional aspirations and motivations and try to cope with the things that have been bothering you in your previous job or that are bothering you in your current job. Ask yourself what is it that you want to get it in the new job
Can psychological assessments reliable, help with various aspects of professional evaluation of your character, which helps you to exploit your strengths and address your weaknesses and get a job and a career is perfect
Do Research on Recruitment & Jobs in Dubai
Thanks to the leading regional recruitment websites are advertised more than 11,000 jobs per day in all areas of work and all professional levels, from beginner level through to senior management,
It is not difficult to see who is hiring and what are the required functional roles. Furthermore, it allows you to free professional map tools from hone your talents, especially the talent required by local employers.
It should be noted that there are other ways to conduct research on the labor market, including access to information about the company and the field work and regional studies in the field of human resources that deal needs employment to local employers such as the study of job opportunities and the index of consumer confidence index and the study of job satisfaction and meet the staff. Research often will help you to identify companies and departments and functional roles that you have to focus on them, which will reveal the employment in the area target
Build your CV
Survey pointed out that the Internet is not only the first choice for the majority of employers who are seeking employment, but that 84% of employers to devote time to search for candidates on the network before making the final decision.
Allows you to create multiple Resumes and letters of introduction for free on the network to serve as own brand and the opportunity to be informed on the local employment market. The communication with a potential employer often happens through your resume and your speech provided so used them in order to leave a distinct first impression.
Make sure that the form and content and smooth with high professional and commensurate with the role that seeks to get it so happened to your resume on the network regularly, especially those on the leading recruitment sites
That will allow you to be more visible in front of employers during their search for talent that you have, even if you do not have a job.
Be sure to mention a lot of keywords and details and areas targeted, and functional roles that are looking for the most professional and your activities, and basic skills and other given that it will increase the possibility of finding your resume as it will become more competitive
Create your public profile
Of the most important benefits of that page is that it enables employers find you through search engines like Google. This option offers you a platform through the leading persons of the site and the area of work and functions.
In fact, that becomes your resume on the network until it becomes very easy to create your public profile, which has a compass directly to them online. Your profile public is to be your own card on the network and enables you to get the recommendations of your colleagues about the skills that enjoyed by
Deal with the process of searching for Jobs in Dubai seriously
Allocated a certain number of hours per day and search for work in a systematic and logical manner by applying the same way in terms of accuracy and organizational skills that apply to real job. Set your goals and set up a plan of action which will include companies targeting and activities to be undertaken in addition to the dates and follow-up plans
Know the amount revenues that can be expected before you start to accept offers
You need to know what is the salary structure, local trends and what are the salaries earned by your colleagues who have professional skills similar skills. This is an easy matter through the platform salaries include salaries for different functional roles in the region, as you can see on the local, regional, recent studies such as the study of salaries that are published on the web
Be patient and persistent
Remember that a good start is essential. Hassan your resume, and then in-depth study on the labor market, and be active on the network, and to provide jobs that interest you constantly and commensurate with qualifications and be persistent in seeking the perfect opportunity. Recruitment process 6 months or more may take