Dubai Parks and Resorts is the largest entertainment destination in the Middle East with 25 million square feet of amusement parks, with more than 100 Hollywood-inspired Hollywood and Hollywood theme parks, and the Legoland Waterpark », The first water park for families and children from 2 to 12 years old.
The project comprises three theme parks: Motiongate Dubai, Bollywood Parks Dubai, and Legoland Dubai.
1 Motiongate Dubai
With 27 world-class entertainment and theme parks, DreamWorks Animation features 12 entertainment facilities and a host of restaurants and shopping malls inspired by DreamWorks Animation, Using the latest creative tools and innovative tools in storytelling.
Guests of all ages will enjoy riding tours and fun games including a roller coaster, multimedia dark games, interactive play labs, multi-media theater performances, and a full program of touring and live dance performances. The visitors will be transported to the world inspired by 13 of Hollywood's most popular motion pictures and animation films, including films such as "Partner", "Kong Fu Panda", "Hotel Pennsylvania", "Just Buster", " And "Hanger James".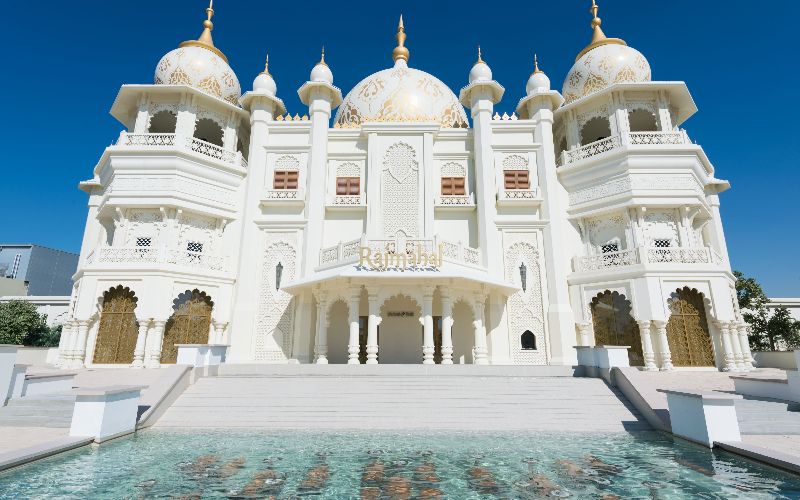 2 Bollywood Parks Dubai
Bollywood Theme Park is the first of its kind to feature authentic Bollywood films. The theme park, Bollywood Boulevard, the Mumbai Chuck, Rustic Raven, Royal Plaza and Bollywood Movie Studios, will bring the Bollywood experience back to life with entertainment and entertainment. Includes the Heroes Hall.
At the heart of Bollywood Park Dubai lies the crown jewel of this theme park; the luxurious Raj Mahal Theater, with its 850 seats equipped to host Bollywood's musical performances with separate Broadway tickets, is presented for the first time in the region through several weekly concerts. During the day, the park receives about 20 direct shows on 7 platforms: Rock On, Crossroads, Mumbai Express, Rangamanch, Stars on the Road, "He said.
The park also features 6 distinct restaurants offering delicious, delicious Indian cuisine, with 8 shops displaying products inspired by the famous film genre.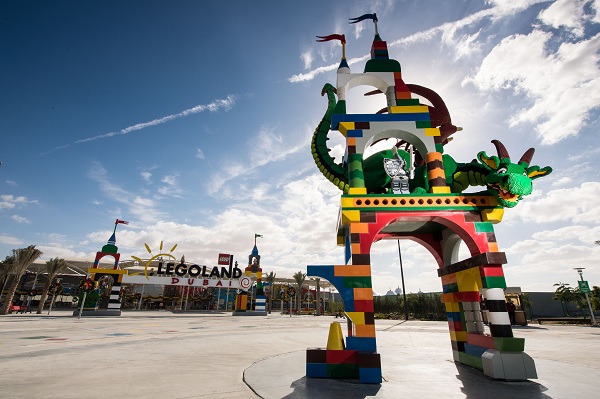 3 Legoland Dubai
The year-round destination of the LEGO gaming world for families and children is between 2 and 12 years old. Legoland Dubai will feature more than 40 interactive games, entertainment attractions and attractions and more than 15,000 Lego models including more than 60 million pieces of Lego cubes. Legoland Dubai offers six entertainment areas, each with its own entertainment, educational and experience offerings, including Lego City, Kingdoms, Fantasy Land, Adventure Land, Min City and Factory.
Legoland Dubai will be the first park in the Middle East and the seventh among Legoland theme parks in Billund in Denmark, Windsor in Britain, Carlsbad in California, Ginsburg in Germany, In Florida and Bahru in Malaysia.
4 LEGOLAND Water Park Rides
Is the first water park in the region and is specially designed for young people between 2 and 12 years old and their families. It is the fourth largest in the world after parks: Carlsbad in California, Winter Haven in Florida and Johor in Malaysia.
Legoland Water Park offers more than 20 water slides and a game of entertainment, each offering a fun and fun experience for the whole family. In addition, it offers a full range of amenities including changing rooms, sitting chairs, hospitality services, first aid, prayer rooms and child care.
5 Riverland Dubai
The unique and integrated Riverland Dubai complex is located in the center of Dubai Parks & Resorts and boasts many shops, restaurants and leisure destinations open to visitors without tickets or tickets to nearby parks. Its unique location allows park visitors to easily access and enjoy it.
Riverland Dubai consists of four recreational zones that give glimpses of some of the greatest periods of history, from America in the 1950s at the Pier, the Middle Ages in France to the French Village, India during colonial days at the Gateway of India, And in the 19th century at the "island".
6 Lapita Dubai Parks And Resorts
A family-built Polynesian hotel with 501 rooms and three villas, part of the Marriott Autograph Collection. The hotel is designed to provide excitement in a new approach to family vacations and meet various family needs, such as adventure playgrounds, recreational pools for children and young people, food and beverage outlets that cater to the needs of young people, family spas as well as facilities for young people who can spend Fun and relaxing time.
7 Cartoon characters
Among the beloved figures are Dubai Parks and Resorts, Mashreq and Partners from Dubai, Dubai, and Dubai, Dubai. These personalities will welcome visitors and walk with them in the project facilities.
8 tickets and prices
Dubai Parks & Resorts has launched the annual entertainment destination, and visitors can choose from eight types of tickets that allow them unlimited visits to one park, one theme park, a water park, or even a theme park, Dubai Parks & Resorts.
Annual Ticket Types:
Annual Park Tickets The annual ticket to Motiongate Dubai, a theme park inspired by the Hollywood world, is worth AED 865.
While visitors can test the annual entry ticket at Bollywood Parks Dubai for AED 755.
For entertainment seekers for the entire family, the annual entry ticket to Legoland Dubai, worth AED 765, can be purchased.
Annual ticket for all parks
For those looking for the ultimate in pleasure, they can buy the annual Dubai Parks & Resorts ticket, which includes multiple visits to the three parks as well as Legoland Water Park. The price of this ticket is AED 2,495, including discounts and discounts of 15% on food, beverages, purchases and much more.
Dubai Parks & Resorts will offer daily tickets to the largest visitors at AED 1,500 per day ticket for each park, which will give its users a variety of features, such as the use of the "fast line" service, the guide service during tours, discounts on food, beverages, and various goods. Daily ticket holders will also be able to take advantage of the "fast lane" service in each of the theme parks and reduce the waiting period for the game by purchasing this service