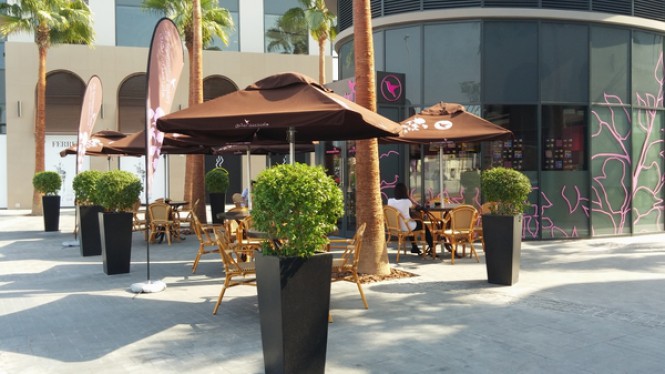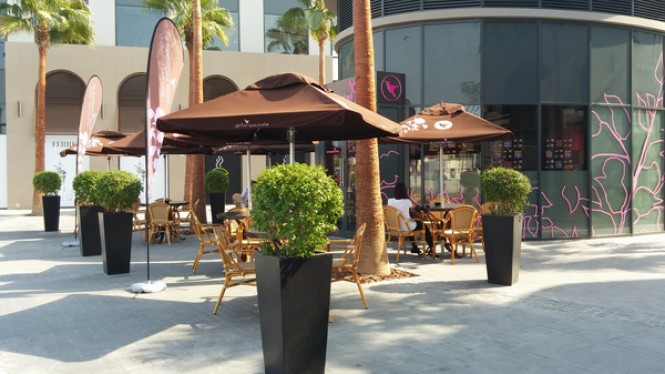 City Walk Dubai , which opened recently and the latest shopping destination in the outdoors in the city of Dubai is considered.
Ambiance of the place-like atmosphere of shopping in European cities where all shops in the outdoor contemporary design and decorated with stunning views of the tree-lined sidewalks and wide-spread by restaurants, cafes and shops all tastes.
What distinguishes City Walk contemporary engineering design where the employment of construction materials used in the final finishing of wooden planks and poles iron on the facades of shops and restaurants to bestow on the attractiveness of the day and splendor of the place in the evening at the completion of lighting, which were distributed in a beautiful way, especially when the fountain in the middle of the market and which is surrounded by her side green space with a dedicated area for children to play what makes this place attractive for families and individuals alike.
It can be described by the concept of "City Walk" market that Community Mall or the so-called neighborhood market but high standards in terms of quality shops and restaurants.
Featuring the "City Walk" many different high-end stores such as fashion, cosmetics and home and the pharmacy and hair care, nails, club true, a supermarket and other with a lot of restaurants and cafes of different flavors such as "The Butcher Shop" and "The Noodle House" and " Cafe de la Rome "and" Hemengberd Bakery "and" Hollywood burger "and many more.
ity Walk Dubai in the heart of Jumeirah at the intersection of Safa Street with Al Wasl Road and close to Dubai and Burj Khalifa, the tallest building in the city center of the world.