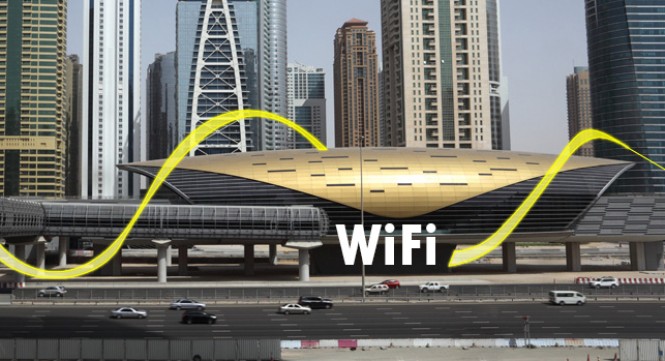 RTA began to provide free "Wi-Fi" service in all metro and trams and all its 47 stations across the city.
A 29 station of the Red Line, and 18 of the Green Line, and 11 tram stop with all of its vehicles, in collaboration with the company "de".
The aim of the RTA to provide free wireless Internet is to support Dubai geared towards its transformation into a smart city in various fields.
While the happiness of the people is the main goal, which is seeking his emirate, where they can get their work done during their flights and take advantage of the time they spend to get to their destinations in.
It is noteworthy that the "Wi-Fi" service is available in the Dubai Metro since 2009, and now began to be provided free of charge.