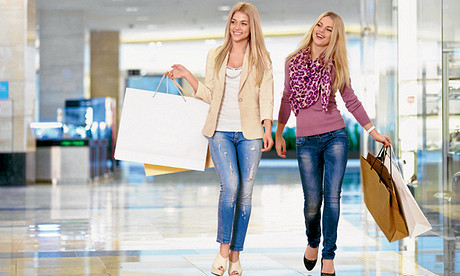 Shopping in Dubai is not only limited to the availability of high-quality and low price products, but extends to the fun shopping in malls and centers exquisite design, all of them are fully air-conditioned and equipped with all the comforts of Restaurants, dedicated spaces for children, as well as green spaces and beautiful landscapes, It is what makes shopping in Dubai tour worth the experience.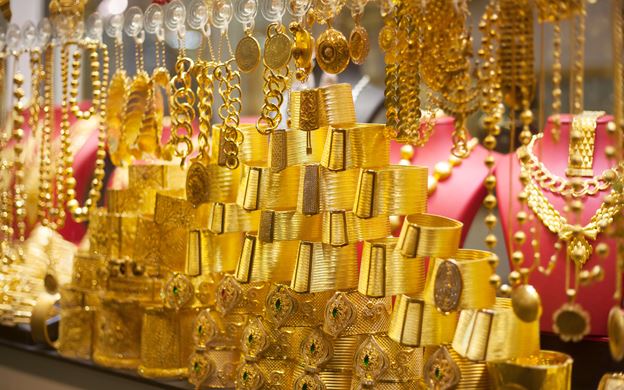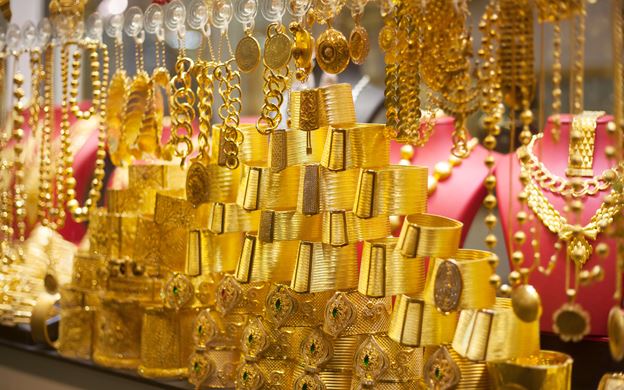 Gold Souk in Dubai best markets attractive to shop in Dubai as one of the most famous gold markets in the world and the Middle East; with more than 220 stores where all kinds of gold jewelry displays superior beauty, which attracts the attention of visitors who will accept for purchase or who are seeking stroll among the colorful corridors gold , as you'll find in the market a variety of traditional cafes which brings to mind the old Arab market. It allows bargaining in this market, but only in return for payment with respect to manufacturing, and you'll very cautious of theft within this market, especially if you have bought some of the ornaments.
Dubai Marina Mall , which offers panoramic views of the Dubai Marina will be in front of 160 stores, provides you with daily shopping options in goods and services, from the beginning of trendy clothes and accessories, entertainment and furniture to home furnishings. Also available with a range of luxury restaurants and cafes, and perhaps the most important restaurant on tower "Jornett" which serves international cuisine, shopping at the end of your trip you can go to the cinema complex located to enjoy watching the latest movies.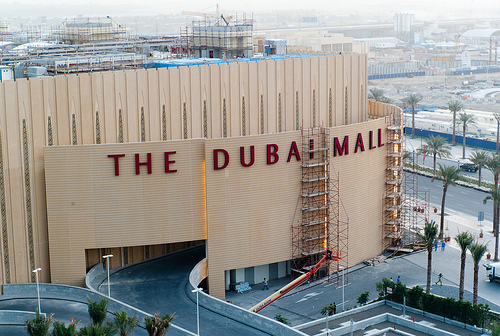 The Dubai Mall, which is considered one of the largest and views entertainment shopping centers in the world, you would find it "and Etross" the largest supermarket in the Middle East, and 1,200 stores of famous brands, such as for sale; Galeries Lafayette, Bloomingdale, as well as the widest range of the finest fashion brands in the world for men, women and children and enjoy the most beautiful restaurants and cafes and a restaurant Sesame Butchers, do not miss the traffic on a giant aquarium and ice rink Biscay Dubai, after Tvkdk to electronics stores, shops and glasses, shoes and gifts.
In the "Souk Al Bahar" will have a great experience in living in when Tvkdk fashionable shops of traditional architecture and arts Arab decoration, and there will be able to eat in a market restaurants overlooking the Burj Khalifa and The Dubai Fountain.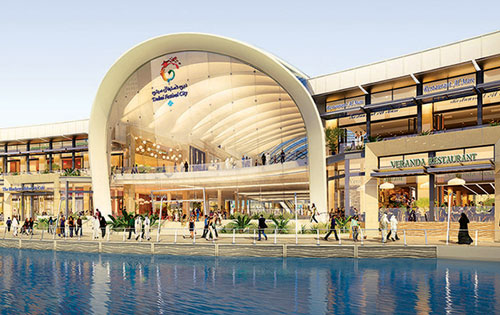 The visit "Dubai Festival City Mall" is obligatory for those who wish to shop in Dubai, which is one of the largest shopping centers popular wide among visitors, because it stores up to 550 stores in addition to the 100 restaurant you will find in them the finest international cuisine, and to Besides this wonderful center shopping opportunities you will have the opportunity to spend quality time in the city of bowling and cinema complex, which includes a 12-screen. If I wished residence in this mall, you will find your dream will be realized Quality of two hotels; Intercontinental known Anis which offers a buffet, and the Crowne Plaza is known Belgian club refreshments.
It would be "Mercato Mall" is a favorite destination for the owners taste, and includes many of the specialized shops; such as Damas and Diesel Jeans and Gianfranco Ferre, Milan, Miss Sixty and Nine West and Massimo Dutti and Triumph and Virgin. It also has a cinema and a fun city opens its doors to children every day from 10 am to 10 pm, and on Friday from 2 pm to 10 pm, the same work dates of the mall.
Featuring "Wafi City" character of the Egyptian architecture, and is the Sphinx, and the Arab-style authentic testament to this, and where you'll find gourmet food items at a restaurant "Wafi Gourmet," You'll also find home furnishings in "Pittalz," Not only that only, but includes Alsntr highest international fashion brands such as Betty Barclay and Karise Chanel and Giordano and Escada, and Rukubaruko, Versace and many others.
Arab carpet lovers will find their destination in the "Carpet Oasis" which takes place during the Dubai Shopping Festival, which runs for a month in the period between January and February, where the design of the carpet rare species from around the world offered. They can also "central market" actually visit at the end of Corniche Road in Sharjah, where inevitably provides a variety of carpets with good prices, in addition to visiting "Gallery Obrh", a small shop is located on Sheikh Zayed Road, but it offers the best types of carpets talk made from ores traditional, and more than 20 branches "to the house of Iranian carpets" in the UAE, where you'll find a huge look no further than your carpet, which dates back to ancient times available.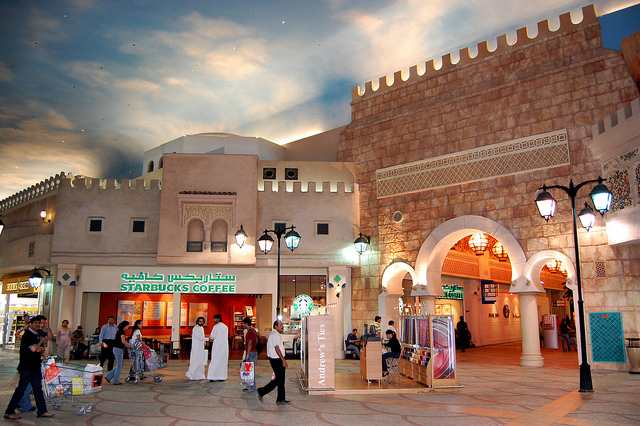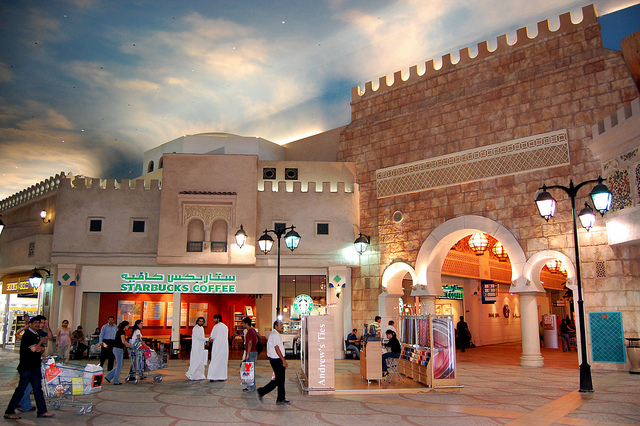 Ibn Battuta Mall who was named to the Arab traveler Ibn Battuta, will be launched on a trip to China, India, Egypt and Tunisia, to see the products on display dedicated to these countries the center and characterized by engineering and design wonderful architectural sections, as exposure shops Ibn Battuta finest Western fashion brands in stores limited private center that cares more products Middle East. If you feel hungry while shopping you should visit "Lime Tree" restaurant or restaurant "Lemon Grass" which offers dishes of Thai cuisine.
Researchers are advised for high-end visit "Burjuman Center" fashion, as one of the most famous shopping centers in the Offers global chains of clothing, such as Mlngo and Next and Zara, and can also be for the visitor to get out on the best types of perfumes and cosmetics spanking Alsntr multiple. BurJuman Centre is a key sponsor of Dubai Summer Surprises, as is the largest center for breast cancer awareness is keen on painting in pink during the month of October to draw attention to this serious disease.
"Global Village", located in the south of Sheikh Zayed Road are a milestone on the development of markets in Dubai, having been modest market exposure in which a variety of goods in small kiosks, turned into a public carnival huge includes products from around the world especially with regard to the People's cuisine and handicrafts , Each wing represents the culture of a particular nation.
"Souk Madinat Jumeirah" More than 75 shops selling fashion with unique brands and quality craftsmanship, along with twenty cafe popular restaurants such as such as Italian Saijerito and "Shaw sometime in the" Moroccan, and it'll tour around the traditional Arab market, and you see the wind towers between unlit roads and oil lamps, small and waterways.
Shopping in Dubai