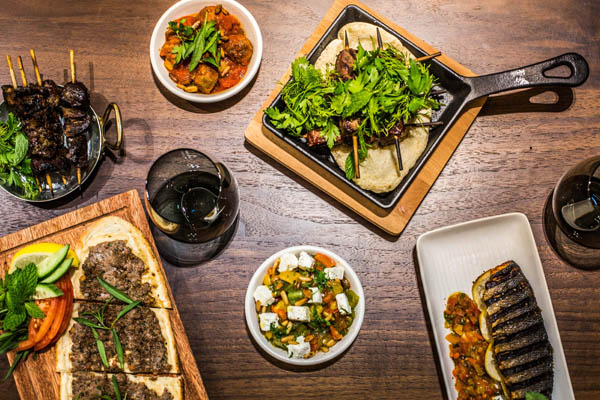 Good news for lovers of luxury cuisine in Dubai! Become to have an additional reason to enjoy local tastes amazing again, thanks to the home of downtown Dubai, which overlooks you new look captivating to reveal to you for an exceptional restaurant with a modern concept of beating daring and unique and in tune with the new design, which outshines its hotel Hotel.
"Boulevard Kitchen" is the latest addition to the portfolio of high-end restaurants, an open kitchen offers guests a selection of high bouquet of luxury delicacies and beverages. The concept of this restaurant on the "no-waste" which gives the Food selectivity new character simulates all your senses and is a food for the mind and body!
This concept focuses on the menu includes dishes have been prepared to use all the meat portions of different types with a combination of fresh ingredients to create a unique bouquet and the amazing variety of flavors and tastes and reducing food waste and food waste. And is used for meat and local produce whenever possible, in order to support local farmers.
Characterized this restaurant dishes unprecedented tastes .. It was inspired by the Middle East, characterized by bold and unique flavors with modern touches creative, satisfy lovers of luxury and varied cuisine, and meet the new requirements of the guests eager to explore new flavors and different flavors.
The restaurant also offers guests a luxurious assortment of traditional Emirati delicious desserts prepared accurately and passion and creativity by Shiv Emirati specialist witty.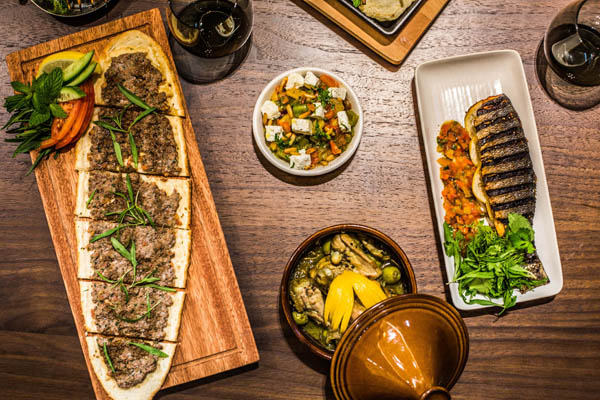 However, the dining experience is not complete without a view of the breathtaking .. so "Boulevard Kitchen " a panoramic view of unparalleled. It includes a modern lounge overlooking the stunning Burj Khalifa, the tallest tower in the world .. It's already a wonderful view delights the soul and delight the eye. The restaurant offers a distinct list include selected types of tea, guests enjoy being addressed as they ponder this scenic splendor.
This new high-end destination that offers high bouquet of modern cuisine and drinks outstanding in downtown Dubai house, comes as part of the restoration and renewal process, which underwent a prestigious boutique hotel, overlooking the new look we overflowing elegance and vibrant daring and glamorous.