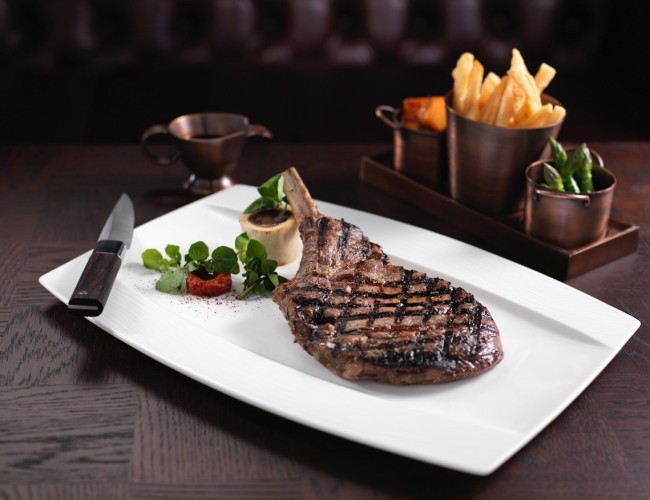 Jumeirah Restaurants this month, it is necessary to visit The Rib Room restaurant at the Jumeirah Zabeel Saray Hotel on the Palm Jumeirah in Dubai. During our experience of this restaurant we enjoyed the wonderful taste of meat and steak, and we can say we have found one of the best meat restaurants in Dubai luxury!
Restaurant The Rib Room offers a wide variety of fine meat along with appetizers appetite that loved ones fingers roasted beets and roasted pumpkin cubes. Also must experimental short ribs meat Short Ribs characterized by soft flesh.
As for sirloin steak or Australian Tenderloin, which melts smoothly in the mouth, especially when eaten with mushroom truffle mashed.
We must end this wonderful trip off with a taste of delicious desserts such as ice cream with strawberries and cake Almirang fragile English Alsahnh sticky Pudding next to vanilla ice cream.
Jumeirah Restaurants within a week you can enjoy a full Bouhbh composed of a starter and a main dish and a dish sweets with drink at a price of 180 dirhams per person and the UAE in high-end restaurants of Jumeirah series.
For more information and to book a table at The Rib Room restaurant at the Jumeirah Zabeel Saray Hotel on Call Number: 044530444