Emirates Crown Tower offered Apartment Located in Dubai Marina for sale for 34 million dirhams, as they provided a means of life of absolute luxury and distinctive debut on the Palm Jumeirah.
In spite of the luxury apartment with an area of ​​7,800 sq ft and consists of 5 bedrooms not in Burj Khalifa or the Palm Jumeirah, but it has distinctive in the largest marina of the man-made world center of Dubai Marina, in addition to debut on the teachers' guides months in Dubai.
The apartment is located on the upper floor of the Emirates Crown pages consisting of 63 floors and a height of 296 meters and is the sixth-tallest building in Dubai, and is ranked among the 45 tallest buildings in the world.
The apartment features high ceilings decorated with crystal chandeliers, and there is the master bath with the latest luxury equipment that can not be found only in the offices and homes of the wealthy.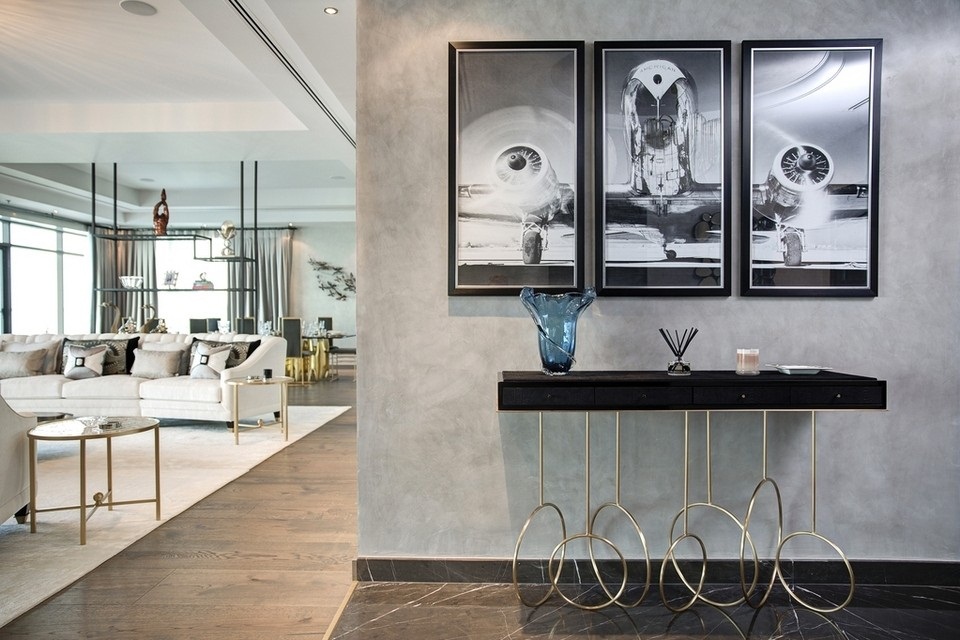 But the most exciting part of the interior decoration of the apartment is a lounge equipped with a large-screen TV Comparable to the size of cinema screens in some countries.
And despite the fact that the apartment is for sale in the real estate market since November of last year, but few investors seem interested purchased.