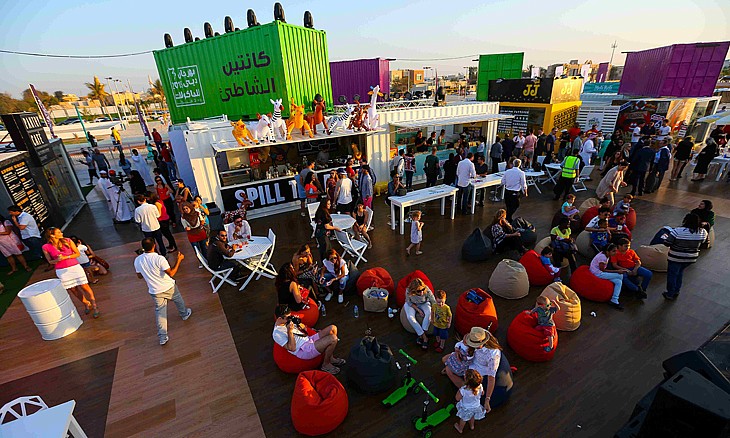 Finally approached Dubai Food Festival, which includes activities and events of a new special food, and for a period of 17 days.
It has been announced that there will be a new initiative for the coming year, namely restaurants and a week that will allow residents of the experience of meals (composed of three dishes) in 30 of the best restaurants the city in exchange for only 189 dirhams per person. One of these restaurants: Ashiana by Vineet, Bread Street Kitchen, Café Belge, JW's Steakhouse, Mint Leaf of London, Okku, Pai Thai, Qbara, Rang Mahal, Rivington Grill, Social By Heinz Beck, The Croft, The Hide, The Ivy and Yuan.
One of the new additions to the festival, the effectiveness of the "hidden gems" to acquaint visitors with the best and popular small restaurants where the public will select their restaurants favorite. Organizers said that uncovering these restaurants campaign will include incentives and Jawaizaadidh and varied.
The festival will begin on the 25th of February, and until March 12 in the canteen the beach, which will be crowded food stalls, and the main area of ​​the beach will include local music make a difference and the coordinators of the music as well as sports activities suitable for the entire family.
According to official information that have been released, the most important key players in this festival will be: the effectiveness of the kitchen Arab Fatafeat, where held this event with the participation of famous chefs in the "Galeries Lafayette" shop in Dubai Mall, and the effectiveness of the evenings street celebratory, and the effectiveness of the "Taste of Dubai" bus with the participation of many of the stars, and promotions favorite for families with children to enter free of charge.
The festival logo for next year will be the Dubai "celebrates tastes."