The Dubai Mall is characterized by providing the finest and the best dining options in the world
Milas Restaurant
Council in local UAE language and the is the place where guests are greeted warmly accompanied by generosity and spirit of giving which are also characteristic of the Arabs attributes. Restaurant Menu contains the most prominent Arab cuisine kofta rice, a dish Alnge, also includes a variety of dishes of various items including salads, desserts and juices and soft drinks list includes.
Address: The Dubai Mall
Phone: 04 388 2313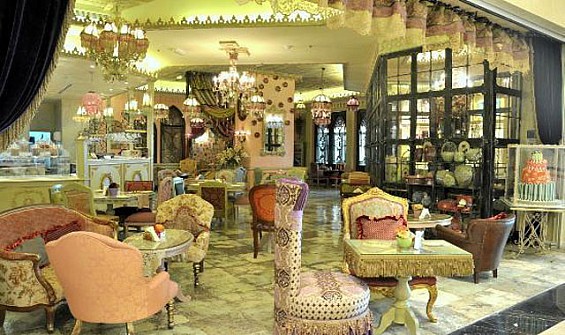 Shakespeare & Co Restaurant
That you love to see the past will love iced fruit and ice cream with home-made at Shakespeare & Co syrup, you will discover a promising list offers different types of soups, salads, sandwiches, pasta, pizza, burgers and many other dishes such as leg meat soft pregnancy and delicious served with vegetables and rice. May find it difficult to attract the attention of the team, but it works on Neil visitor satisfaction, especially when you make a tea by pouring tea from a far distance from the pitcher to show their skills. At the conclusion of the visit to be Shakespeare & Co and enjoy the traditional ambiance that date back to an earlier era witch, characterized addition rich variety of food and the quality of services expected in elite restaurants and hotels, modern range.
Address: First Floor, Dubai Mall – Opposite Galerie Lafayette
Phone:04 434 0195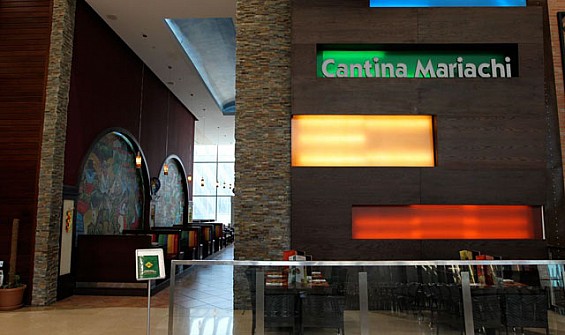 Cantina Mariachi Restaurant
Cantina Mariachi experience as a trip to the famous Mexican atmosphere, to savor the tastiest feed it and enjoy the festive ; where they are household intimate atmosphere and excellent value, which is what makes the meals do you eat at Cantina Mariachi an unforgettable experience.
Cantina Mariachi Dubai Mall – D4, Food Court, Level 2, Dubai Mall, Dubai
Cuisines : Mexican
Switch Restaurant
Is the first restaurant and lounge in the United Arab Emirates from Karim Rashid design, and since he has designed a number of dining halls famous restaurants in areas such as Singapore and New York, it is natural to Dubai and other creations are also worth cream. The restaurant is a new and exciting addition to the world of restaurants in Dubai, due to the contemporary design that belongs to the future, the global list of dishes rich and varied Mediterranean region, and prepared by the chef of the best chefs of South Africa.
Switch Dubai Mall – Near Ice Rink, Ground Level,
Cuisines : American, Italian
PAUL Bakery & Restaurant
PAUL Bakery & Restaurant offers luxurious types of French bread, pastries and different varieties of cakes and tempting desserts, and even delicious meals or sandwiches or main dishes light; In addition, there is a special breakfast menu, which gives you a perfect start to your days with croissants and delicious egg dishes. Enjoy the elegant atmosphere of the place where rural meets rural life Chamber of ancient design Parisian tea. It's a great combination to enjoy the art of life on the unique French-style.
PAUL Bakery & Restaurant Dubai Mall Ground Level
Cuisines : Bakery, Cafe
The Orchestra Restaurant & Cafe
Is a local concept par excellence, was awarded the Mohammed bin Rashid Foundation Award for Young Business Leaders, and so in 2005 for the services sector. The menu contains our Lebanese cuisine, and the other from a variety of Mediterranean flavors mixed areas of the continent, in addition to the global drinks, coffee and tea in a charming way Arab atmosphere. Yours and tried everything that is exceptional and live the history of the legendary Gulf again today.
The Orchestra Dubai Mall Ground Level
Cuisines : Mediterranean, Lebanese, Middle Eastern, Arabian
Uno Chicago Grill restaurant
They are invented the "Pizza deep dish", the production Ono Shop Pizza began in 1943, when Ike opened Sewell restaurant in Chicago, then returned Ike definition of what it means pizza recirculate the outer layer of deep dish, stuffed in very large quantities of the best kinds of meat and cheeses, spices and vegetables; and unlike places that offer regular pizza, the "Uno" full-service restaurant offers its services in the atmosphere is nice and informal. Health magazine "Health also chose" series Uno Restaurants "the best series healthy restaurants in America," as selected by the magazine "Barents" Parents "" Best Restaurants for the family, and that's not all, they also specialize meals platters, green vegetables, pasta, and sandwiches and burgers, and many others.
Cuisines : American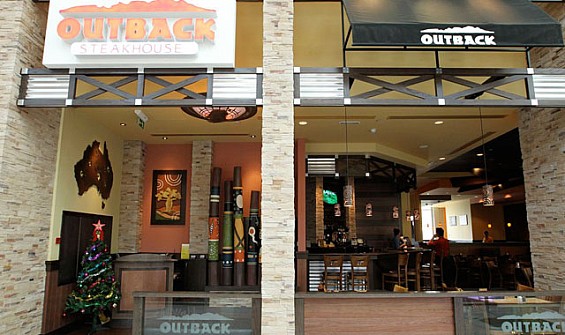 Outback Steakhouse
when you are in a good mood for adventure, then Australia is perfectly suits you, wherein you will discover new experiences refreshing, natural wonders, and and worm; and all this also applies to the Outback Steak House, Arise Spend some time there in refreshing the region to some fun without hardship to travel to Australia.
Cuisines : Steakhouse, Italian, Desserts
Red Lobster Restaurant
Red Lobster restaurant best seafood restaurants in the United States 40 years ago, he is now in the Middle East. As famed Red Lobster restaurant menu food containing seafood daily fresh and delicious, and whether you are a fan of lobster or shrimp or fresh fish, the better your choice is Red Lobster restaurant; where lies the secret of the delicious taste of technique that rely on fire wood, which gives the dishes flavored idealism, to bring you in a great atmosphere and reasonable prices.
Red Lobster Dubai Mall, Near the Fountain, Lower Ground Level
Phone: 04 3253131
Cuisines : Seafood, American