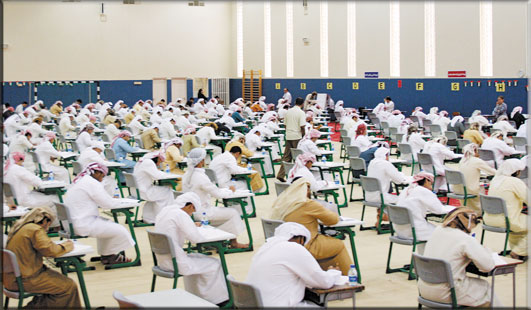 Admission Center at the Ministry of Higher Education and Scientific Research announced that the date of April 21, 2015, deadline for registration year for the exam to measure educational efficiency – material language CEPA, which is the second and final opportunity for students and held on May 9, 2015, and is this exam opportunity for students who have not been registered in the first opportunity exam and who applied after the end of the registration date.
Was opened online registration door to the exam a second chance on 26 March to coincide with the announcement of the results of the first opportunity, which is imperative for all students who want to get a chance to test, or who did not take examinations first opportunity adherence to register, the ministry confirmed that it will not consider any request in case failure to register, and so by accessing the electronic page of the student.
It also could all students start printing exam message from Sunday, April 26, 2015 through the electronic page of the student using the user name and password, and the school can print messages on your e-link the school and will be distributed to students by the coordinators, and contain the exam on the image of the student letters, The student's name in Arabic and English, and request enrollment number, and date and place of the exam. In addition, we will send 3 SMS text messages to remind students of the date and place of the exam.