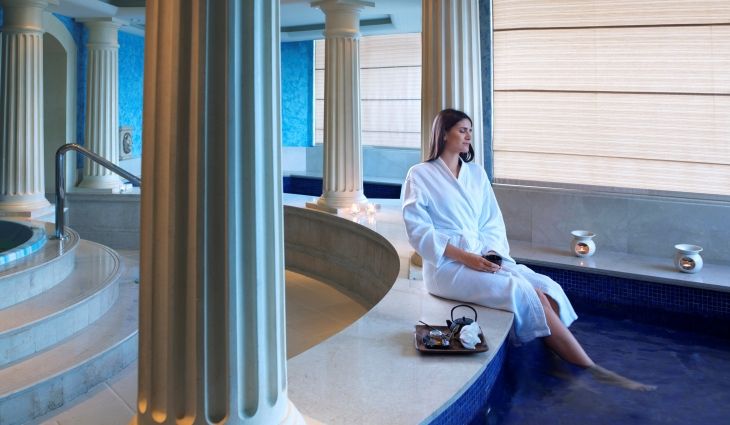 Fairmont Spa offers you the opportunity to spend a day of your life, showing your body, mind and senses. With the Women's Night Package (every Tuesday), Fremont Spa will take you to worlds of beauty and relaxation. All you have to do is go to the center to experience an unforgettable aesthetic and treatment experience.
Start your day at the center by going to the spacious swimming pool where you will be served a delicious meal with refreshing refreshments and enjoy moments of relaxation. After that, the staff will walk you to the yoga lounge, to spend an hour helping you clear your mind and senses from the stresses of life. To revitalize your body, you can then go to the steam room and sauna. With the techniques designed in the room, the warm temperatures will penetrate all your body cells to refresh them and release toxins, and to your body's exhausted muscles to help you relax. Finally, the center offers 60 minutes for you. You can choose any treatment from the menu available to finish your happy journey as you wish. Gradually, you will graduate from the center with a pure mind and a new energy that will enable you to spend the rest of the week happy.
The offer is available every Tuesday from 2 pm to 10 pm at AED 349 per person.