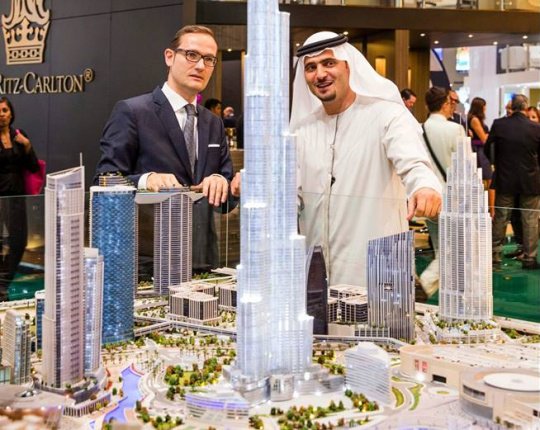 Today lunch the activities of the Arabian Travel Market 2015 exhibition at the Dubai International Convention and Exhibition Centre and continue to the present on May 7.
And it will see the exhibition, which is organized by "Reed Travel" Company shows an increase in the display area, and the participation of 2700 exhibitors, representing 86 countries, along with 70 suites Emirati.
Will be light this year on two main themes: family tourism, technology and tourism in the world and the region.
Additional topics to be discussed during the show sessions, how to set the partnerships between the public and private sectors, and a mechanism to promote regional cooperation, and strengthening the institutional framework for the implementation, monitoring and evaluation strategies and initiatives of regional tourism cooperation, will also discuss a number of issues in the context of developments in the region in the tourist requirements and opportunities , because of the unrest and economic pressures, and promote ways to travel, improve communication, and work to attract investments for the advancement of infrastructure facilities and services.
The exhibition also devotes a series of seminars and activities around family luxury tourism sector as well as two major seminars discussing various special family tourism sector aspects, and associated destinations and tourist products and luxury services, with the participation of a number of prominent speakers sector specialists.
It involved a group of consisting of international companies from 25 companies specialized in luxury tourism sector under the umbrella of "ELT M", or so-called "international market for luxury tourism", in the exhibition, it will showcase their products and services customized luxury family in the area for tourism.
The first session of the Arabian Travel Market held in 1994 at the Dubai World Trade Centre on an area of 2000 square meters, and the number of exhibitors then 300 exhibitors from 52 countries and 50% of them from outside the Middle East, while the exhibition visited 7,000 visitors, including including 2,500 consumers.