Food Fund has announced a range of restaurants, which receives a good share of tourists to the Gulf emirate of Dubai during the month of April / May, the launch of several new offerings customized for tourists to coincide with the spring holiday in the schools of the Gulf Cooperation Council (GCC). And due to these offers include appetite options and a variety of restaurants to be a group of one of the leading destinations on the state level to being located in prime tourist areas. Mention some of them: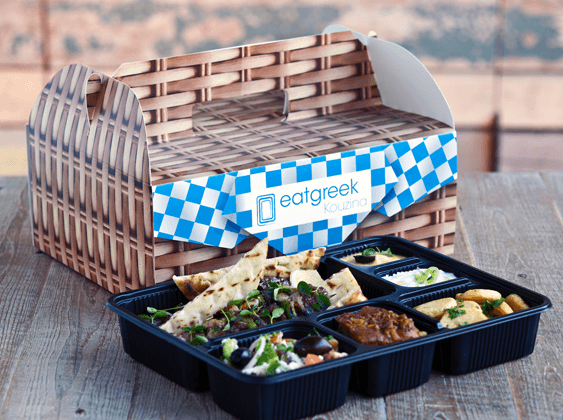 Eat Greek
Near the end of the season outings in the United Arab Emirates, Eat Greek restaurant, the famous Greek restaurant, picnic baskets now that are filled with ready-made foods appropriate for families and friends, whether the promenade to the beach or in the garden. And cater for fans of Greek food Eat Greek provides all meals perfect for a picnic with a wide variety of useful and delicious dishes, and cutlery.
All you need to do is bring a picnic mat. Picnic baskets are available from Sunday to Thursday from time 12:00 pm to 12:00. This celebrated and Eat Greek restaurant Passover new dish and a famous Greek bread, and called a special according to lovers of mutton. And Eat Greek visitor can choose between Greek Restaurant 500 grams shoulder roast lamb meat on the backburner paid 90 AED or 1 kg – 170 dirhams and the dish consists of: shoulder of lamb marinated with rosemary, garlic, thyme and lemon. This dish is served with roasted potatoes and power.
Address: The Beach The Walk on JBR – Dubai
Phone:04 430 5249

The Meat Co, Madinat Jumeirah
The Meat Co Restaurant, located in the sea and land market village market visitors to enjoy the new menu for lunch. Menu consists of several choices of soups, salads, main course and dessert, and of these dishes: Argentine steak and delicious salmon fillet private restaurant in addition to the African candy appetite Pudding
Address: Souk Madinat Jumeirah, Jumeirah – Near Burj Al Arab, Dubai
Phone:04 368 6040