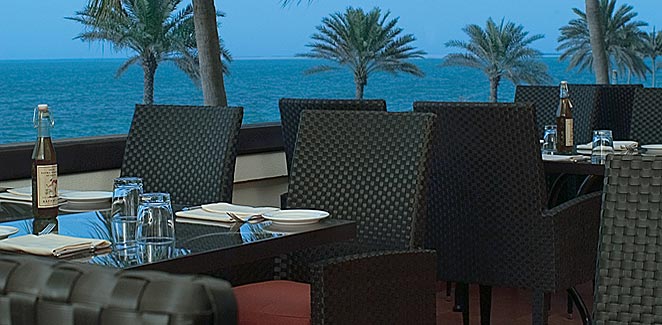 Hyatt Regency Dubai, a modern five-star luxury hotel is located in the Deira next to Deira Corniche, the famous park on the banks of the Dubai Creek. It also easily accessible from our hotel to the Dubai Museum near the popular gold and spices and textiles markets, and a 15-minute drive from Dubai International Airport. and is only 7 km from the Deira City Centre, which is the first major shopping center in Dubai, and just steps away from the traditional gold and spice market and market fabrics market. The metro station is not only steps away from the hotel.
Hyatt Regency Dubai features 421 rooms and luxury suites spectacular views of the entrance to the creek. For more comfort and contentment, the hotel features a Regency Club rooms that offer guests complimentary use of a meeting room for an hour and access to a private lounge offers continental breakfast,
Featuring rooms and suites Hyatt Regency Dubai luxury furnishings, beautiful debut, and is available in all the necessary needs of guests.
Guests can also, depending on the season and their own desires, enjoy more services and special offers, whether for leisure or business purposes.
Hotel is a five-star features many recreational facilities and recreation, including the Health Club Olympus resort and golf course on the hotel's land, and a fitness center, outdoor swimming pool, tennis court and on the ice rink. It also includes a large number and variety of high-end Dubai Restaurants: There are Iranian authentic dishes in Scheherazade restaurant, Japanese sushi and fresh in Miyako Restaurant and Food Middle Eastern and Asian in the revolving restaurant charming and unique of its kind in Dubai.
Near the Hyatt Regency Hotel in Dubai from many famous business centers makes it the perfect destination to organize a conference or the launch of a new product or establishment of a fashion show. Hyatt Regency Dubai is also the flagship hotel for a wedding in Dubai, where hotel systems nearly 5,000 wedding over the last thirty years.
Excellent facilities for families
Explore the beauty of shopping, entertainment and dining services with "privileged families" at the Hyatt Regency Dubai. Guest rooms and suites include "adjoining rooms" to take advantage of spacious accommodations. You can also enjoy the children's facilities such as children's club, and lists of meals for children food, ice skating, and babysitting services, and learn the lessons of tennis and swimming. You can also use the golf course green ripe for tours and excursions curfew. There is also special offers for rooms in addition to the spa for families bouquets. The hotel is located close to the Mamzar beach and offers regular bus transportation service for free!
Address: Deira, Dubai
Phone: 042096551
http://www.dubai.regency.hyatt.com