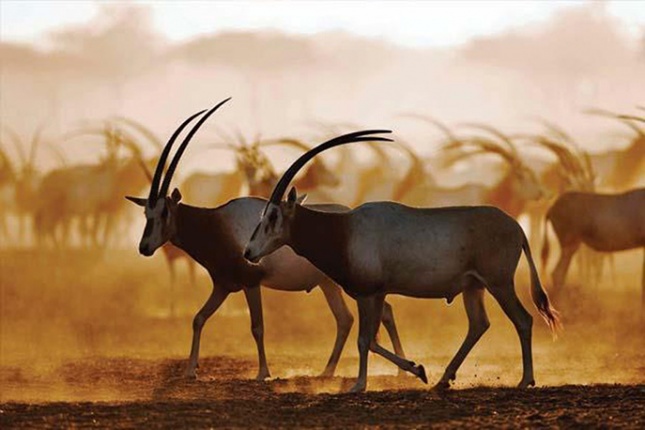 Sir Bani Yas Island Considered one of eight sites Desert Islands is the natural destination in the Emirate of Abu Dhabi wild.
It is available on the island adventure activities, and 5-star resorts and luxury villas, stables and historic sites such as the only Christian monastery discovered in the UAE, which is believed to be built around the year 600 AD, the   discovered during excavation operations on the island in 1992.
The island also includes the Arabian Wildlife Park, which is home to more than 10 thousands of animals that roam freely in its land, it is one of the largest wildlife reserve in the Arabian Peninsula area covering more than half of the island.
It is the most prominent animals comprising the: Arabian oryx and sand gazelles and mountain and peacocks, as well as hyenas and leopards Huntress.
Visitors can enjoy watching this unique nature of the horse appeared in one of the Desert Islands Resorts equestrian activities that provide a perfect opportunity for lovers of horse riding to spend beautiful times.
The flights will be riding along the Arabian Gulf and hiking across the island or sandy areas covered with shrubs along with picnics in the rugged lands to see the animals and birds that live on the island closely.