CinnaSweeties From Cinnabon Now In UAE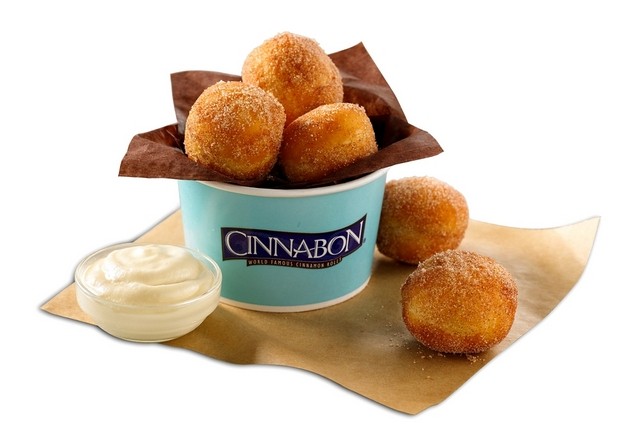 Cinnabon has another snacking addition to its menu: CinnaSweeties, a bite-sized doughnut-style treat.
CinnaSweeties are available at all participating Cinnabon Bakeries. The treats are rolled in Cinnabon signature Makara® cinnamon and sugar and served with a side of Cinnabon original cream cheese frosting for dipping. Available in five and ten counts, CinnaSweeties are served in a cup (or a bag) for eating on the go.
"The new CinnaSweeties are a great 'grab-and-go' treat, perfect for mall shoppers who want to treat themselves or their kids without slowing the pace," said Kristen Hartman, VP of marketing for Cinnabon. "Guests can enjoy a little or a lot of the Ooey-Gooey™ goodness of our signature cream cheese frosting without utensils because CinnaSweeties are designed to be dipped."
CinnaSweeties have a suggested retail price in packs of five (Dh12) or 10 (Dh22), at all Cinnabon branches across the UAE