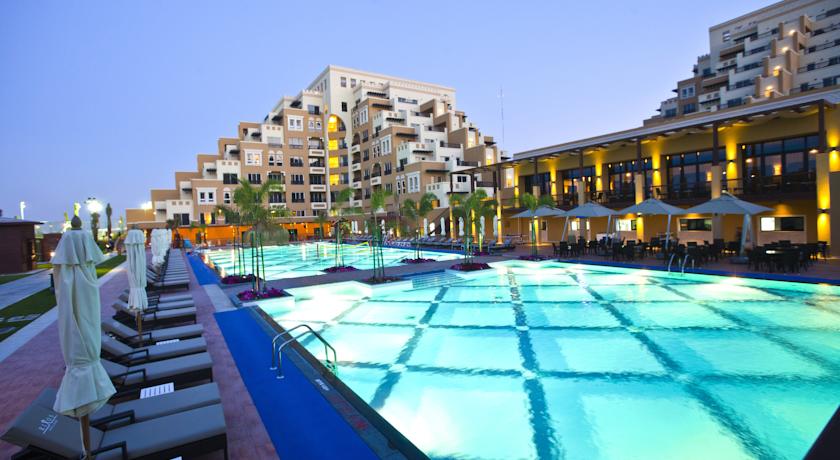 Rixos Bab Al Bahr Characterized by unique design because it is built on three hierarchical structures form each one leaning on the other exceptional design to form a council, and one Ttosth central courtyard wide and a large swimming pool in addition to the wonderful recreational facilities are in the water channels.
Rixos Bab Al Bahr which is located in the Coral Island in Ras Al Khaimah has become the ideal destination for a relaxing holiday on the shore of the sea especially for families in the UAE and the Gulf states and other foreign resort.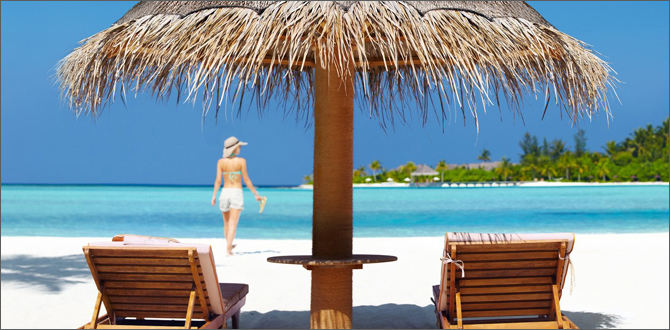 Rixos Bab Al Bahr hotel has all the facilities and services needed and are looking for tourists and visitors, such as sports clubs and health club and more than 14 restaurants and bar as well as five swimming pools and vast tracts of private beach. The hotel has 650 rooms, most with views of the Arabian Gulf and the Coral Island and the coast of Ras Al Khaimah, in addition to its conference facilities and recreation facilities, which includes a spa Royal Rixos with Moroccan bathroom and Organization pool heat and water sports and tennis and club kids playground and a theatrical performance and a nightclub lounge.
It is ideal resort so perfectly combines work with relaxation to provide everything you could wish for the families with children of all ages.
And the menu includes a variety of foods and rich from Turkey, Italy, Asia and even South America, as well as seafood and international cuisine and selected pastries while you can enjoy the swimming pool and the beach restaurant and also enjoy a wide range of beverage service throughout the day.
Guests can also enjoy decisively 10% of the best prices throughout the month of April 2015 and they have to mention the word «family» when booking in Rixos Bab Al Bahr