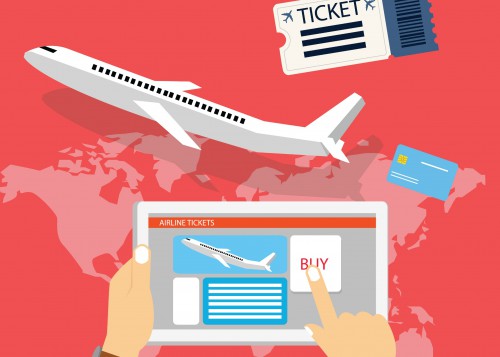 What if I told you that you can get airline tickets cheaper than you get now if you follow some simple steps in custody and the search?
Here are 13 proven tips will help you reduce the cost of your next trip! …
1. Be flexible with travel dates
Flexibility is the most effective way to get a cheap ticket means. Whenever you are in a flexible travel date whenever the better your chance. Book on Tuesday, Wednesday, and avoid vacations, could double the ticket price. Though you can travel or early in the morning last night, you will get a ticket cheaper.
2. Be flexible in your destination
Be open to explore a new destination, try using the Explore option in the famous Google flights engine or try to put your city as a destination Departure at engine and leave it blank destination, to show you the site all the possible destinations arranged according to the price of the ticket and you can choose the best suited to budget your travel destination
3. traveled to the airport branch on a low-cost airline
Most of the famous travel destinations sub Airport is the main international airport, and most low-cost airlines, using these airports, because the cost of landing is less than the big airports. If you're ready to land one of these airports you can save a substantial amount of money.
4. Check the different locations
There are many famous sites to search for airline tickets, do not adhere to search in just one, not only to skyscanner, but try searching on expedia and kayak and other famous sites to ensure getting the best price.
5. Book directly from the airline
Sometimes it is booking directly from the cheapest airline company, especially low-cost airlines, which reserves the tickets are not published on the search sites. Another advantage of direct booking is that it enables you to see all the additional costs and taxes, in addition to the cost of pick up bags transparently than on search sites.
6. Book early, but not too early
You hear this advice all the time: "Book early", but no one tells you exactly how long?
In a study conducted by the famous airline tickets Airfarewatchdog site, tell us the information available that the best time to book an international airline ticket is the 6-8 weeks before the date of travel.
7. Book at the last moment
Some airlines cut their prices sharply in the last night of travel if there are some seats that have not been filled yet. Child site lastminute.com and maybe you'll get a fantastic deal to travel the next day.
8. Look for your ticket in disguise
Find sites show you the ticket price is slightly higher than usual if you are looking for the same trip more than once, and to avoid this increase is desired, use the browser status stealthy.
If you are using Google Chrome, press ctrl + shift + n to open the browser in incognito mode (incognito), if you are using Firefox, press ctrl + shift + P to get the same result.
9. Try booking separate flights instead of "go and return"
Choose return trip ticket is often what we do when booking a trip. But this choice is not always better. Try to look for my trip to go and return separately, sometimes you can get the cheapest tickets this way.
10. follow Twitter!
Accounts favorite airlines have on Twitter! Usually the companies that publish their offers via her own on Twitter first, good follow-up will enable you to get great deals by everyone.
11 . Traveled Saturday or Tuesday
You can get the best prices of airline tickets in these two days, because these days are dead within a week, and do not constitute the peak travel days. Travelers to work do not travel on the Sabbath, holidays and business travelers prefer to Thursday, Friday and Monday to make a long time. Therefore, demand at least two days and you can get the best price and competitive prices.
12 .Try buying each ticket separately
Usually we are looking for a ticket (return trip), and often the ticket to be less expensive. But it's not a rule, try searching for my ticket to go back and individually, we have been surprised that the cost may be less than the purchase of one ticket.
13 .Waiver of bags
One of the best ways to get cheap airline tickets is to use cost carriers. But to be able to do this, you must be ready to abandon the idea of ​​traveling large suitcases. Travelling along these lines is only cheap if you travel without luggage, with the required only small handbag, so, it would be excellent if I could travel without to take with you large amounts of luggage, or able to travel with minimal weight.